Russia and India have not yet signed an agreement on the construction of four frigates of the 11356 project in the interests of the Indian Navy, negotiations are continuing, the Federal Service for Military-Technical Cooperation (FSMTC) told reporters on Monday.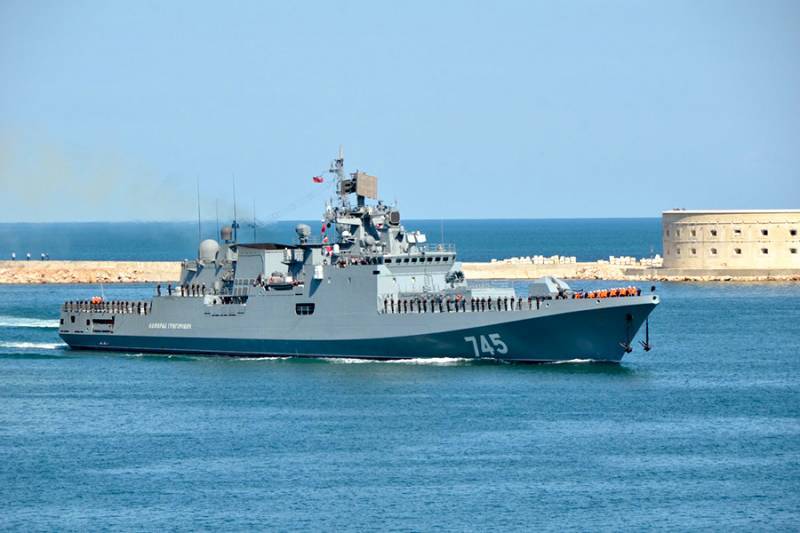 On the signed contract for the supply of two frigates of the 11356 project for the total amount of 950 to the Indian Navy, the Indian newspaper The Economic Times reported earlier, but the FSMTC press service denied this information, saying that at present the parties are still leading work on a package of contractual documents. According to previously published information, India intends to purchase from Russia the 4 frigate of the 11356 project, which will be built according to the "2 + 2" scheme, i.e. two frigates will be built by the Russian Yantar SSZ, and two more by the Indian side. It was stated that for the construction of ships on the "Yantar" will be used unfinished corps laid frigates "admiral" series, the construction of which stopped due to the lack of power plants. Two buildings will go to the completion of India, the fate of the third has not yet been determined.
Today, as part of the Russian Navy, three frigates of the 11356 project are in service. The frigate is armed with X-NUMX-mm A-100 artillery, missile and anti-aircraft missile systems, including Caliber and Stiel, and torpedo armament. A Ka-190 type helicopter and its modifications can be based on a ship with a tonnage of 3620 tons and a length of 124,8 meter. The full speed of the frigate - 27 knots, cruising range - 30 miles, autonomy 4850 day.