The tasks on air defense at the divisional level since the beginning of the 80-s are solved by the Thor anti-aircraft missile system. During its existence, this air defense system has undergone many changes, each of which increased the effectiveness of its combat use. More recently, the Arctic modification of this well-proven complex has been demonstrated. The "Torahs" in Arctic camouflage for the first time passed at the Victory Parade on the Red Square 9 May 2017.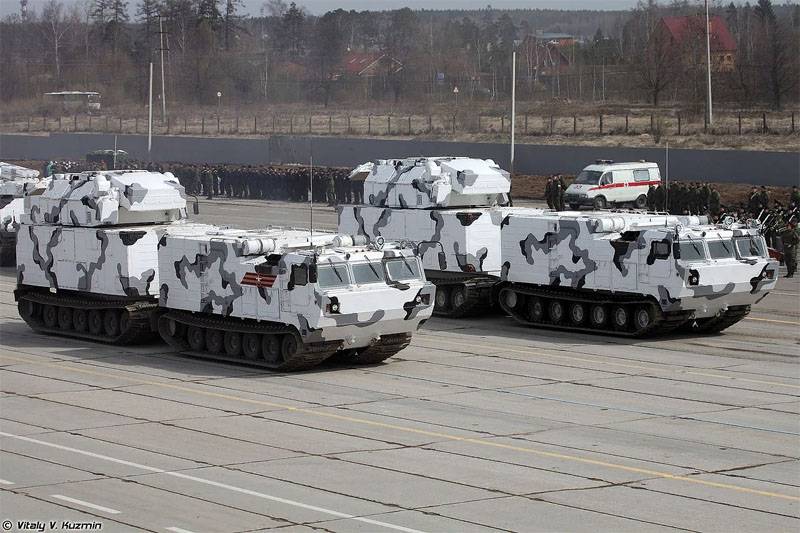 One of the modern versions of Tor-MXNUMKKM (2K9MKM) has a modular design that allows it to be placed on different types of chassis. So, a few years ago, the Russian Thor was first introduced on the basis of the Indian TATA.
"Thor" in various versions is in service with the armies of a considerable number of countries. In addition to Russia itself, the land forces of Venezuela, Belarus, China, Egypt, Iran, and Ukraine are armed with these complexes.
The effectiveness of the Russian "Torah" was the reason for its copying. In this, as always, the Chinese neighbors have succeeded. Their defense industry created the HQ-17 air defense system, which was developed on the basis of the Tor-M1 air defense system. In this case, the Chinese copy has its differences. They consist mainly in the presence of a new radar and interference suppression system.
Channel Т24 presents a detailed description of the Russian air defense missile system in one of the releases of the program "Most-Most"