Polish President Andrzej Duda made a statement about the need to strengthen the eastern flank of NATO because of the "imperial ambitions of Russia." This is reported by Polish Radio.
According to Duda, Moscow's imperial ambitions are obvious to everyone. They have already appeared twice in the last decade: "in the attack on Georgia in the 2008 year and on the Ukraine in the 2014 year".
Duda:
By their actions, the Russian authorities changed the European borders in a violent way, and in the first and second cases the legal borders of the states were not restored.
In an interview with the German newspaper "Bild am Sonntag," the Polish leader quoted President Lech Kaczynski, who allegedly predicted Russia's "big appetites" in 2008, extending to Georgia, Ukraine, then the Baltic countries, and possibly even Poland.
"Russia is ready to bite off pieces from the states",
- in Warsaw.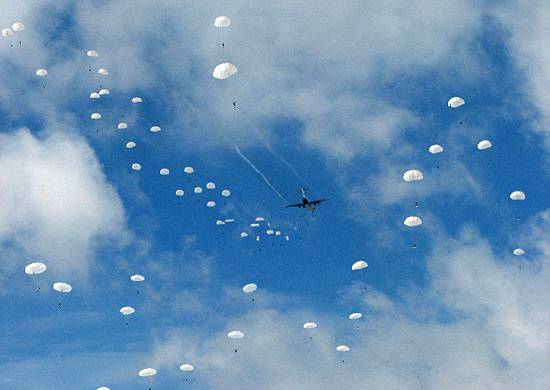 So that the prediction of the ex-president of Poland (he died in a plane crash near Smolensk in 2010) did not come true, today it is necessary to take care of strengthening the eastern flank of the North Atlantic Alliance. For this, NATO countries must be united, incur costs and bear joint responsibility, said Andrzej Duda. All this water to the mill of Donald Trump.
He commented on the Polish president and partner relations with Germany, stressing that security is also understood as energy security, therefore the Polish authorities expect the German administration to show solidarity in this direction.
Mr. Duda did not mention only one thing: the imperial (Bonapartist) ambitions of Poland itself, in which the hymn ("Mazurka Dombrowski") speaks directly about this:
We turn to the Vistula, go to Wart,
We will be Poles
Bonaparte gave us an example ...