Forum
Airbase
and american magazine
Defense Blog
published materials in which images of the Russian helicopter of the future are presented. At least, this is how the authors of these materials described the rotary-winged machine, the official name of the project of which is the PBW - a promising combat helicopter.
The development, allegedly, belongs to the JSC "Kamov" - the design office, part of the holding "Helicopters of Russia". That "Kamovsky" logo can be seen in the presented photos.
At the same time, it was stated that the images of the "helicopter of the future" got into the network "accidentally".
Some characteristics of a promising combat helicopter are noted, in particular its speed. If you believe this data, the WSP will be able to accelerate to a speed of about 700 km / h, which for modern helicopters is simply inaccessible values.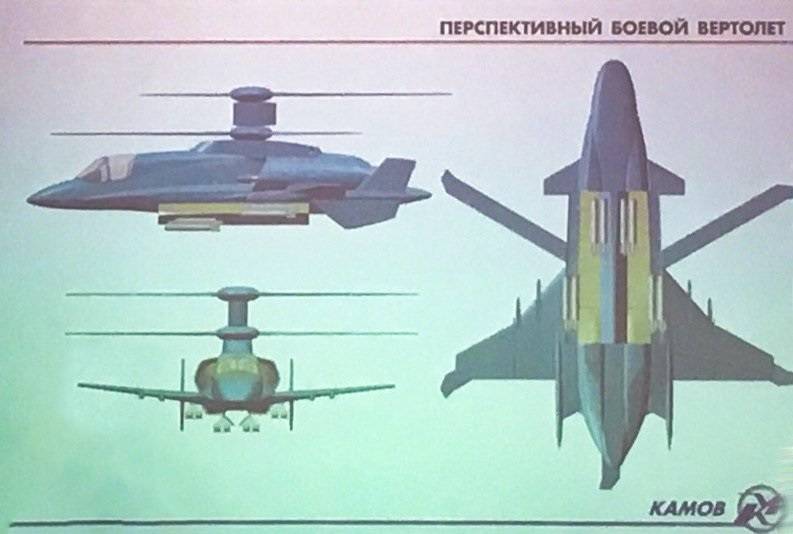 The image shows the dimensions of the PBV.
It has been added that the PBV will be equipped with internal compartments for
weapons
, new engines significantly increased power and "fighter wing".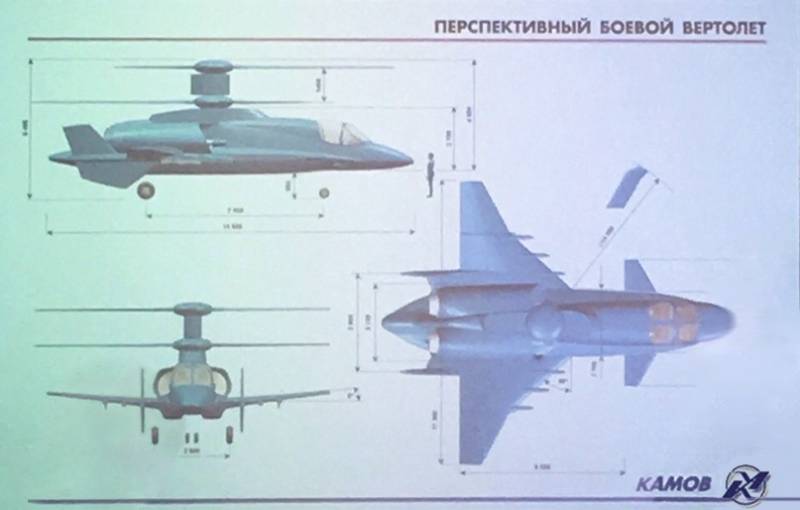 The concept of a perspective helicopter includes a coaxial system of screws. The cabin is presented in such a way that the two seats in it are located not one behind the other, but next to each other. It is added that work is underway to improve the aerodynamic characteristics of the combat vehicle.