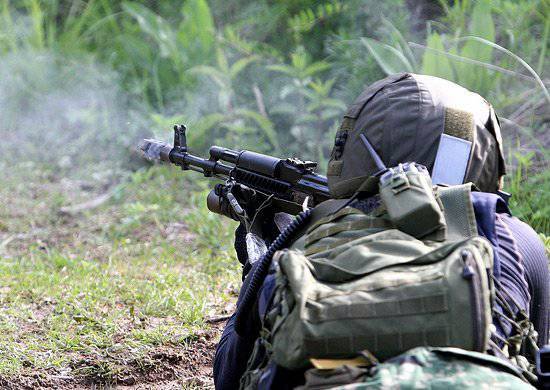 May 29 as part of the annual Pacific Olympics
fleet
(Pacific Fleet) at the marine infantry shooting range in Gornostai Bay, an open championship in applied shooting was conducted among the security forces of the Primorsky and Khabarovsk Territories. The competition, organized by the Pacific Fleet command in conjunction with the Primorye Territory of Practical Shooting and the Free Style sports club, was attended by 23 teams, which included PF soldiers, law enforcement officers, and representatives of various law enforcement agencies.
Participants competed in four shooting tasks in shooting with a Makarov pistol and a Kalashnikov submachine gun. In this case, athletes were allowed to use optical devices, target designators and other auxiliary equipment. In order to avoid mistakes, each of the stages of the competition was served by a brigade of three judicial experts: the senior judge, the field judge and the statistician.
This time, power elements were added to the competition scenario, which, according to the organizers, complicated the tasks. The arrows did the exercises as close as possible to the real combat situation. In addition to tagging and fast firing, participants at certain stages carried boxes with "ammunition", revealed the strongest in lifting weights and competed in endurance running.
After summing up the first place was won by Pacific Fleet naval special forces.