And the Verkhovna Rada of Ukraine smashed "to shreds and dust" the statement of the OSCE Deputy Head Alexander Hug about the fact that the organization's observers did not find evidence of the Russian presence in Donbass. The First Vice-Speaker of the Verkhovna Rada of Ukraine, Irina Gerashchenko, generally called the Hugue statement "flawed and unsuccessful", stating that in the Donbas every day "this Russian equipment is being watched."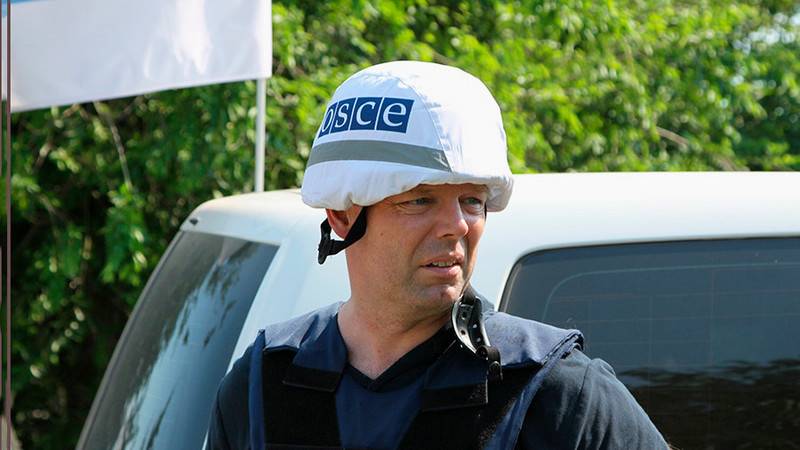 Earlier, OSCE Mission Deputy Head Alexander Hug, in an interview with Foreign Policy, stated that the OSCE mission did not see direct evidence of the presence of the Russian army in Donbas, although mission members saw people in jackets with the Russian army designation on the territory of Donbass, but such jackets are sold in all stores on the territory Donetsk and Lugansk People's Republics. The magazine later deleted this interview, stating that "it did not convey the point of view that Hug wanted to designate."
In response to this interview, First Deputy Speaker of the Rada, Irina Gerashchenko, called Hug's statement "flawed and unsuccessful," expressing the hope that "this is an unfortunate phrase, not a position." She claims that the OSCE mission almost every week fixes in the Donbass "Russian equipment that you cannot buy at the bazaar," but, as always, could not bring evidence.
Earlier in Moscow, they said that all of Kiev's statements about the almost daily supplies of equipment and ammunition to the territory of Donbass are "absolute nonsense."