Activists of the White Helmets organization together with the militants transported containers with poisonous substances from the city of Jisr al-Shugur to the settlement of Khirbet Amud in the province of Idlib, the Lebanese television channel reported
Al Mayadin
with reference to its source.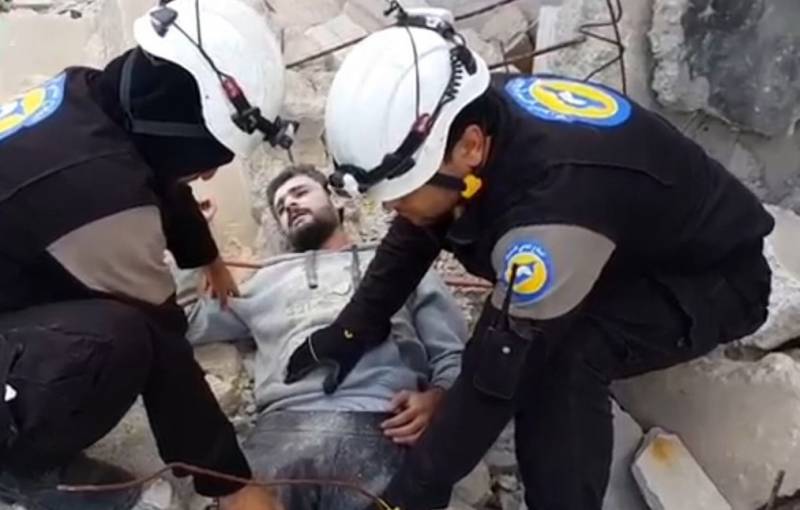 What kind of toxic substances were delivered to Khirbet Amud and in what quantity, the source does not specify.
About a month ago, Deputy Foreign Minister Sergei Vershinin said that in the Syrian province of Idlib, members of the White Helmets pseudo-humanitarian organization, together with terrorists, are continuing to prepare staged chemical attacks, the commission of which will later be attributed to government troops. He added that the department has evidence.
Recall, "White Helmets", one of the sponsors of which is the UK, gained fame thanks to videos on the web in which activists of the organization rescue civilians from the rubble. Simultaneously with these shots, others began to appear: they can be seen that the same organization was filming production films. Russian diplomats on this occasion stated that the White Helmets activity is part of the West's campaign to discredit the official Damascus and the Syrian army.
Russia again and again draws the attention of the international community to the actions of the White Helmets in order to put an end to these dangerous provocations, Vershinin quoted as saying
RIA News
.
According to him, such actions carried out on the orders of the West endanger the prospects for a political settlement of the conflict in Syria.