Today, many new and interesting to the citizens of Russia told representatives of the socio-economic bloc of the Russian government. During a speech to the representatives of the Federation Council, the Minister of Labor and Social Protection, Maxim Topilin, announced that salaries in the Russian Federation were rising at an "incredible pace".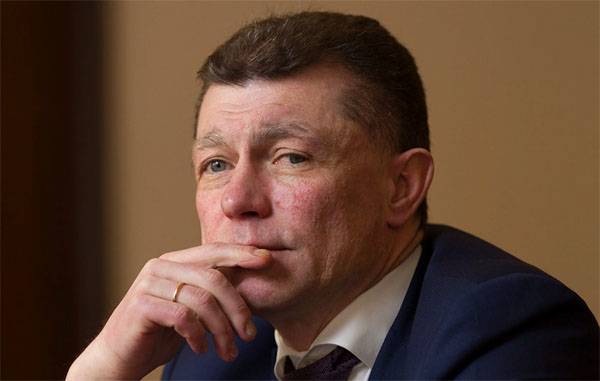 From the statement of the Minister:
According to statistics, this year wages are growing both in real and nominal terms at unprecedented rates. This is about 11% per year.
According to Topilin, the government fulfills the May decrees of the President, which is why the Russians are faced with an "unprecedented increase" in wages.
The statement by the Minister of Labor and Social Security caused a positive reaction among members of the upper chamber of the Russian parliament, while it bewildered ordinary citizens. After all, Topilin's statistics do not fit in with the statements of, for example, Mr. Kudrin, who recalled that there are more than 19 million poor people in Russia, among whom there are also working citizens. There is one of two things: either the wage growth is not the one voiced by Topilin (if it is a growth), or something is wrong with the inflation figures.
Recall that earlier Minister Topilin stated that in Russia for three or four months of this year, real wages increased by 10%.
The statement attracting attention was also made by the Minister of Finance Anton Siluanov. He announced that next year pensions in the Russian Federation will grow by an average of 7% - by about 1 thousand rubles.
At the same time, by 2020, the average pension for non-working pensioners, according to Siluanov, should be already 20000 rubles. That is, if in 2019, the average growth will amount to the aforementioned 1 thousand, then in 2020 the pension will have to grow immediately by 4,6 thousand rubles (almost 30%)? Otherwise how to get the mentioned 20 thousands? After all, today the official figures of the average pension - 14,4 thousand rubles.
Siluanov:
This is in full fulfillment of the tasks set by the president.