The investigation into the terrible tragedy in Kerch. In this case, information from the investigation is published, for obvious reasons, metered, although some media rush to rush forward and announce "their versions" of what happened.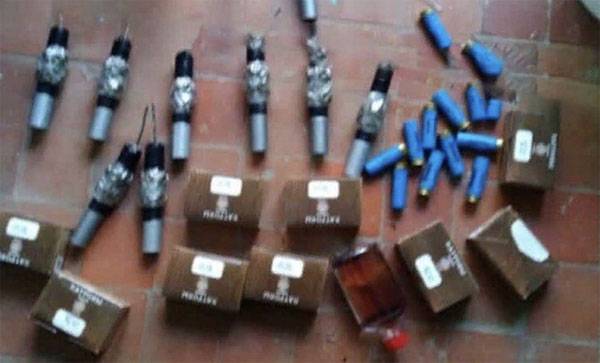 Investigators reported the discovery of Vladislav Roslyakov (namely, he is being held as the main suspect in the case), who committed suicide after a bloody massacre of his peers and teachers at the Kerch Polytechnic College, a flash drive with information shedding some light on this matter. So, it is stated that Roslyakov downloaded books on pyrotechnics and chemistry to a flash drive. Wherein
RIA News
, citing the statement of the investigating officer, reports that this is a book that can be found in the public domain.
From the material:
Roslyakov did not have materials on the detected flash drive that could be used to assemble an explosive device.
It is added that it is impossible to assemble an explosive device for those materials about pyrotechnics that are detected on a digital storage device.
Earlier in the press materials it was stated that Roslyakov allegedly kept "hundreds of materials on how to assemble an IED (improvised explosive device." This information was officially refuted) on the flash drive.
Recall that Roslyakov placed in the college building two explosive devices, one of which was activated remotely. Another after the denouement of the bloody drama was neutralized by the police.
It was also previously reported that Roslyakov allegedly could fill the IED with the contents of ammunition from the times of the Second World War, which he found on the ground fighting for Kerch. The answer to this question could be the examination of the explosive used by the killer. This examination is carried out.