Polish President Andrzej Duda once again urged Germany to abandon the implementation of the project "Nord Stream-2", reports
RIA News
.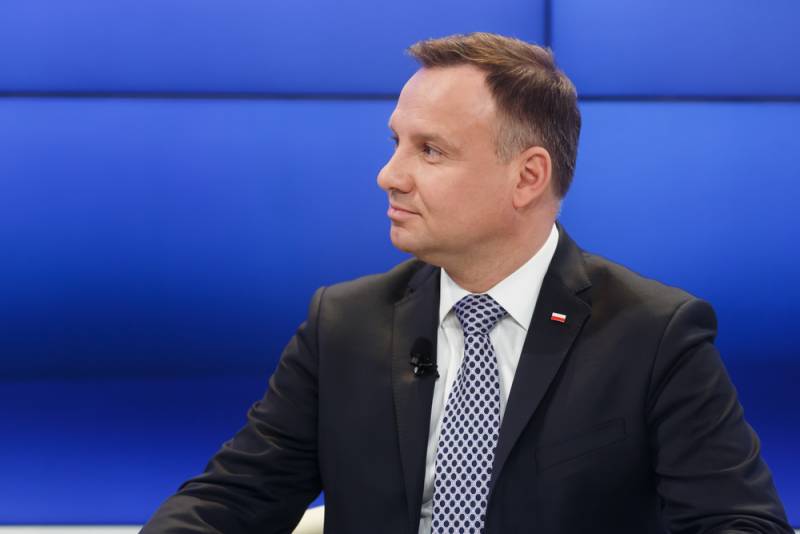 The gas pipeline should not be built, Duda stressed during a joint press conference with the President of Germany Frank-Walter Steinmeier.
According to him, the project implementation will violate the existing energy balance, will create a threat to the energy security of a number of countries both in the east and in the center of Europe. In addition, it will strengthen the dominant position of Russian Gazprom.
Duda expressed the conviction that Nord Stream 2 was not an economic, but a geostrategic project, and urged Germany to buy more liquefied natural gas, for example, that supplied by the United States.
This will also be a strategic political decision, he said.
Steinmeier disagreed with the Polish president, noting that the economic component should be at the forefront.
Duda also expressed surprise at the fact that the unequivocal negative assessment of the Nord Stream was not made by the representatives of the European Commission.
Recall that the JV-2 project involves laying two lines of a gas pipeline with a capacity of 55 billion cubic meters per year along the bottom of the Baltic Sea. Several countries actively oppose its construction, including the USA, Poland, Latvia, Lithuania and Ukraine. The latter, in particular, fears losing guaranteed profits from the transit of Russian gas through its territory.
In turn, Moscow repeatedly declared that the joint venture 2 is an exclusively economic project. At the same time, the President of the Russian Federation did not rule out the preservation of fuel transit through Ukraine, if he meets the economic requirements.