John Bolton, US presidential adviser on national security, who arrived in Moscow the day before, is trying to explain to Moscow that Trump's statement about the United States's withdrawal from the treaty on the elimination of medium and short-range missiles is not directed against Russia. In released on the radio station
Echo of Moscow
Bolton's interview tells about his lengthy discussions with the Russian side.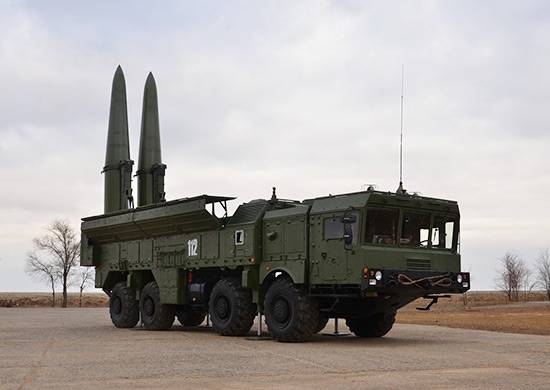 Bolton:
We had very serious intensive discussions today on the issue of limiting armaments today. And today there were comments on Nevada. We had very serious statements on our position. We have consulted on this issue, and we will continue these consultations with other participants in this negotiation process. The questions that we have now clarified, they have been discussed for some time, for a long time, so to speak. Maybe even 5 years in the US, these issues are, because Russia has violated the treaty on strategic offensive arms, on missile defense. And this was the position of the Obama Administration that it is necessary to change relations with Russia in this matter.
In the US, they believe that the target's range, for example, with Iskander missiles, exceeds the declared 500 km.
Further Bolton stated that the next step is to consult with our friends in Europe and in Asia.
At the same time, the US official does not hide the fact that the United States is concerned that today the INF Treaty remains a working document for only two states - the Russian Federation and the United States. At the same time, a certain number of states that develop rocket technologies have appeared. First of all, we are talking about China, which Washington is included in the list of major threats.
Bolton:
The Chinese very much hope that the Americans will not withdraw from the ABM treaty. If I were Chinese, I would say the same thing. The Chinese are not parties to this treaty, and they want it to persist.
Another question is: if the US is going to make Beijing connect to the INF Treaty, is there any practical sense in breaking the agreements with Russia?
It should be noted here that a majority in Congress, including Republican leaders and the US Democratic Party, opposes withdrawing from the INF Treaty.