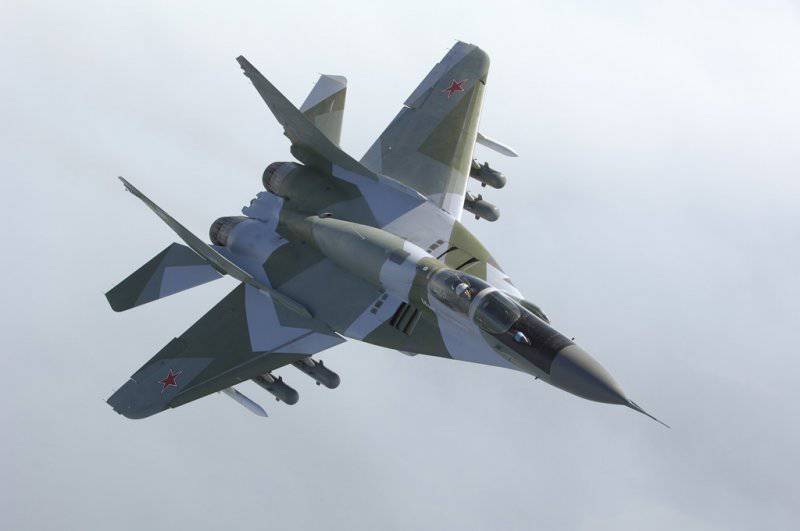 The Moscow City Court has completed the process over the heads of three companies that supplied counterfeit and used parts for the Russian Aircraft Building Corporation (RSK) MiG under the contract for the supply of aircraft to Algeria. One of the suppliers of villages for fraud for five years. Two others got off with fines, the Kommersant newspaper writes on Tuesday.
The court considered the case of General Directors of ATK Movement LLC Sergey Sobolev, Volga-Aviaservis CJSC Mikhail Zhevagin and SNK-Plus LLC Sergey Kruglenkov. They were accused under article 159 of the Criminal Code of the Russian Federation (fraud). Sobolev was charged with a large-scale fraud, the rest - just a large one.
The criminal case against the accused was initiated in the summer of 2010. However, the trial of them began only at the end of March of the current year and was held behind closed doors. As a result, the court sentenced Sobolev to five years in prison, and Zhevagin and Kruglenkov to fines of 500 thousand and 200 thousand rubles, respectively.
According to the newspaper, of the three defendants, only Kruglenkov admitted his guilt, his accomplices claimed that they themselves were victims of fraud by counterparty firms. Sobolev's company supplied the RSK with unsuitable ADF-88 (automatic engine start-up), Kruglenkova-IKD (sensors for measuring pressure control gauges), and the company of Gevagin was allegedly involved in restoring the properties of these components. Moreover, it was established that the enterprises of Sobolev and Kruglenkov did not have a license to trade in arms and military equipment.
Investigators came out on the trail of fraudsters, investigating the case of Musail Ismailov, general director of Aviaremsnab LLC, who was sentenced to 7,5 years of imprisonment in May last year.
The contract with Algeria for the supply of MiG-29 aircraft worth about 1,3 billion dollars was concluded in March 2006. However, in May, the 2007 of the year, having received the first 15 "MiGs", the Algerian side announced that it had identified substandard components for them - obviously not new and of dubious quality. In October of the same year, Algeria raised the question of returning the aircraft and the money paid for it to Moscow, stating that otherwise it would give up its obligations under other transactions. In 2008, the parties agreed on such a return, and the planes returned to Russia.