Salaries and pensions of military personnel in the next three years are planned to increase by an average of 4%, starting from October 1 2019, said in an interview
Make a star
Deputy Defense Minister Tatyana Shevtsova.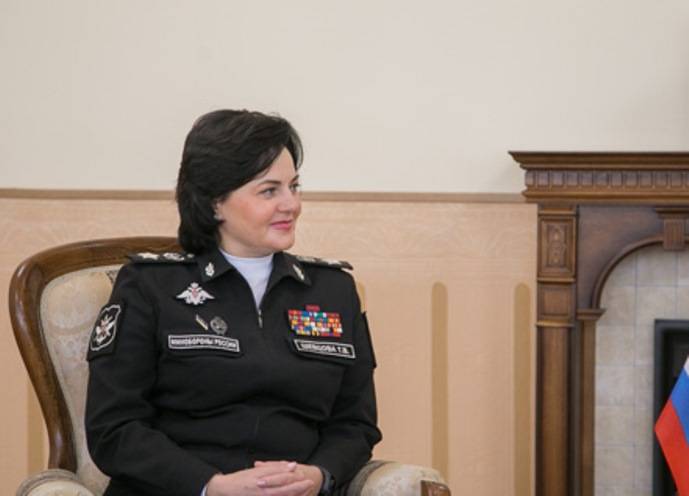 Shevtsova noted that 1 January of this year, the military increased salaries by 4 percent. In the future, indexing will be held on October 1. In the 2019 year - by 4,3%, in the 2020 year - by 3,8% and in the 2021 year - by 4%.
As for pensions, they, according to the deputy minister, will grow along with the indexation of money allowances.
Another task of the financial service is to search for mechanisms to ensure the growth of the level of wages of civil servants. For example, today the salary of a researcher in organizations of the Ministry of Defense is about 95 thousand rubles. The faculty and doctors receive an average of up to 86 thousand rubles.
Such amounts, of course, are not paid to everyone, but the leadership of the department is constantly working to find solutions that would allow the saved money to stimulate the work of civilian employees, Shevtsova explained.
At the request of the correspondent, she also referred to the events of the "Crimean Spring" 2014 of the year.
At the end of February 2014, there was a threat of blocking funds in the accounts of the Black Sea
fleet
opened in Ukrainian banks. The financial service, together with large Russian credit organizations, immediately monitored the situation and found a solution that allowed us to save budget money: already in early March, the Russian military in Crimea received an allowance ahead of schedule, and a few days later all budget funds were cashed and collected at military cash desks. Then, under heavy guard, they were transferred to the Russian treasury, the deputy minister said.
At the same time, the Finnish Service stopped financing the Black Sea people through a foreign bank, which allowed it to finance military units located on the territory of the Crimean Peninsula without any interruptions.
Recall today, October 22, Russia celebrates the Day of the Financial and Economic Service of the RF Armed Forces. Exactly one hundred years ago, 22 October 1918, for the first time in
stories
Army and Navy issued an order of the Revolutionary Military Council of the Republic, which introduced the regulation of the financial department, proclaiming it an independent financial body.