The American media recalled that during a meeting of representatives of NATO countries at a recent summit, one of the issues raised concerned the confrontation with the Russian submarine
the fleet
. The United States invited NATO allies to come together to counter Russian submarines, which are presented as one of the main threats to the security of the alliance.
The October release states that the agreement was signed by the 13 of NATO members, and provides for cooperation in the creation of marine unmanned systems.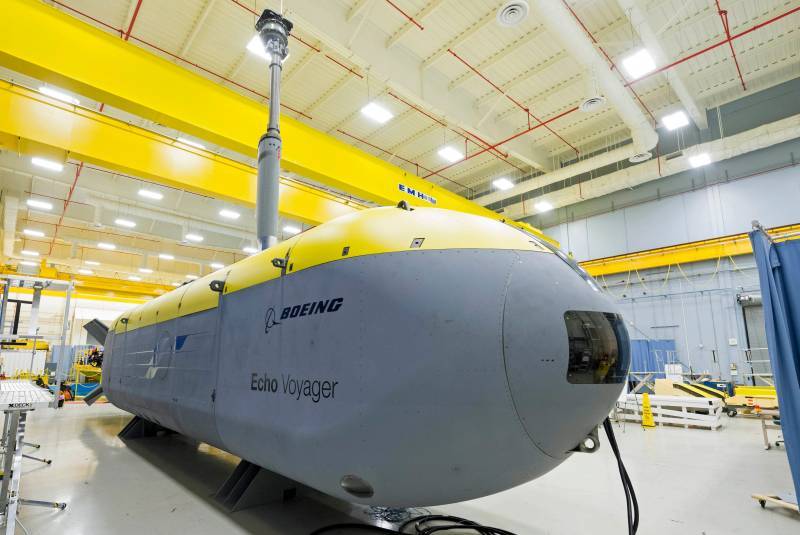 From the release:
When working together with traditional naval weapons, unmanned vehicles will increase our situational awareness, as well as control over the seas from our side. Thanks to this initiative, the Allies will also be able to use the savings at the expense of the scale of production to reduce costs, which will increase the defense budget.
According to these statements, we can conclude that the program is aimed not so much at real opposition to the underwater component of the Russian Navy, as at servicing Trump's wish to increase investments in the NATO budget from the members of the alliance. Earlier, the US president criticized a number of NATO countries (primarily Germany) for the fact that their contributions to the NATO budget are less than 2 percent required by the organization's charter. And still the USA will receive additional profit, since today it is in the USA that the program is being implemented to create naval-class drones.
Representatives of the states that put their signatures under the agreement: Belgium, Britain, Greece, Holland, Denmark, Spain, Italy, Norway, Poland, Portugal, USA, Turkey and Germany.
From a statement by the senior scientist at the Atlantic Council, Jorge Benitez:
NATO members are concerned about the growing threat from Russian submarines and are investing more resources to cope with this.
Details about the squadron of underwater UAVs USA -
link
.