On the statement of Donald Trump about the US intentions to withdraw from the Treaty on the Elimination of Intermediate-Range and Shorter-Range Missiles are responding around the world. With harsh criticism of such statements were made in Berlin. The government of Germany stated that they "regret the decision of the United States," and added that they would raise the issue of the United States withdrawing from the treaty to a meeting of the NATO council.
In the same Germany they make it clear that the agreement signed in the 1987 year was of paramount importance primarily for Europe, since it demanded the destruction of missiles with a range from 500 to 5500 km. Now, as Angela Merkel noted in the cabinet, the whole of Europe can become a target for missiles. The word "Russian" in this case in Berlin was chosen not to be pronounced.
He criticized the decision of Donald Trump and the man who, with his own hand, signed the agreement. Mikhail Gorbachev said the United States is seeking to reverse the policy of nuclear disarmament. Statement by the last head of the USSR leads the news
Interfax
:
In no case can the old disarmament agreements be broken. Is it really difficult to understand that the rejection of these agreements, as they say, is not of a great mind. Rejecting the INF and DMSMD is a mistake. Do not Washington understand what it can lead to?
Gorbachev added that if the US leadership does not know what to do, then he can tell them:
It is necessary to abandon the disease, which is called "the desire to default on signed agreements and agreements on nuclear disarmament!"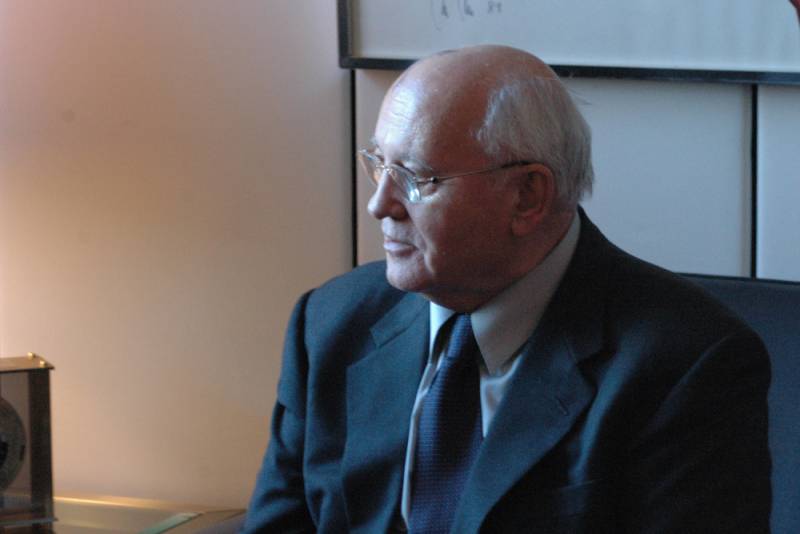 According to Gorbachev, Trump's decision cannot be supported by countries that are primarily interested in peace on our planet. According to the ex-president of the USSR, such a global issue should be discussed in the United Nations format.
It should be added that the Trump initiative to withdraw from the Treaty, signed by Gorbachev and Reagan in 1987, was supported by the British Cabinet of Ministers headed by Mrs. May.