Initially, Novorossia practically did not attend VIPs. Each visit of a very eminent person (famous artist) caused joy among the population: people felt that in their distress they were not alone, that they were remembered of them, they sympathized with them. Then the units traveled: who was afraid of shelling, someone worried that they would lose the opportunity to perform in Ukraine or abroad. Donetsk and Lugansk will always be grateful to Joseph Kobzon, Yulia Chicherina, the group "7-B" and other artists.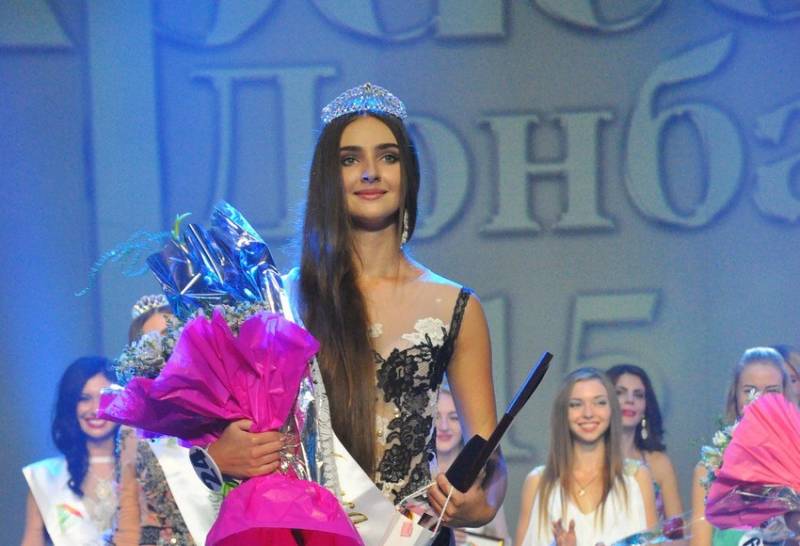 In 2016, some kind of bubble burst over LDNR, from which a torrential rain of little-known stars or those that had long been released in circulation fell on the republic. Concerts with the participation of Russian pop artists are held not only on the occasion of national holidays, but also in honor of such important events as the Day of the driver and the Day of the employee of the forensic examination.
And the number of concerts of famous and not-so-person persons is gradually increasing: now songs and dances in the center of Donetsk and Lugansk occur on average 2-3 times a month. For example, October 20 held a gala concert in Lugansk, dedicated to the Day of the motorist and road workers, with the participation of the famous Russian pop group Marseille and rapper Kravets.
In just one year, 2017 in Novorossia performed about a hundred different singers with their mouths, including Kai Metov, Vadim Kozachenko, "Mirage" and other "idols" of bleeding republics suffocating with poverty.
The minimum fee of any mummer for an hour-long performance on the urban scene is 50-200 thousand rubles. At each event, they are two-three. It turns out that tens of millions of rubles are being wasted. Plus, frequent fireworks, from which many people have unpleasant associations with the shelling of 2014-2015's.
Apparently, in order to make it easier for the residents of the DPR to come to terms with the death of their relatives and unpleasant thoughts about their daily bread, in Donetsk they will hold an open competition of culture and beauty "Miss Donbass 2018" with a prize pool of 450 thousand rubles and a billiards tournament with a prize fund more two million rubles. And the winners in these archival and even (I'm not afraid of this word) fateful events can become both residents of Novorossia and residents of the part of Donbass controlled by Ukraine.
Similar events in the republics are held as part of the humanitarian program to reunite the population of Donbass. Until the end of the year, only in the DPR, in addition to these non-trivial events, several more similar shows are planned with a total prize fund of more than 10 million rubles.
The idea, which initially looked quite attractive (to help veterans of the Great Patriotic War and socially unprotected categories of the population in the part of Donbass lost in 2014) gradually degenerated into an endless celebration of life, within which recent compatriots stand out what the residents of Donetsk and Luhansk lack sharply: monetary help , attention of narrow medical specialists, expensive medicines, etc. for tens of millions of rubles.
However, these people are also part of Novorossia, although they remained to live under the Ukrainian occupation, and in general it makes sense to consider this humanitarian program separately and comprehensively. But here, holding beauty contests and billiards tournaments with prizes of hundreds of thousands somewhat resemble a feast during the plague.
Without a doubt, this money could and should be spent with much greater benefit for the population of the republics and even for the image of their leadership. You could also spend them without insulting the feelings of those who lost their loved ones, shelter, suffered in this war. Unfortunately, the rulers are changing, but the craving for life in a big way and the disgusting costly show-off does not disappear anywhere.
One thing is incomprehensible: do not those who, with a generous hand, hurl fabulous sums of money into the boilers of the republics, do you feel sorry that this money is not even wasted, but rather to the detriment?