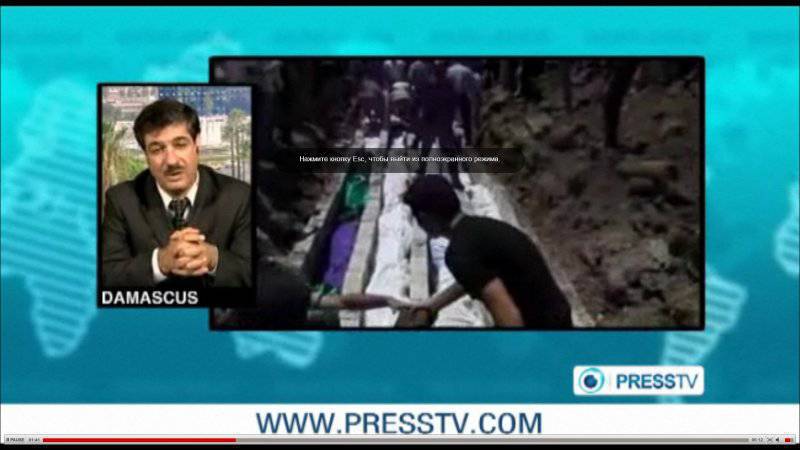 Agents of the American company "Blackwater" operate inside Syria and are involved in the riots that began in March 2011 in an Arab country.
Taleb Ibrahim, a political analyst from Syria, on Monday in an interview with Iranian television channel Press TV reported that there is currently all the evidence that the American company Blackwater is operating in Syrian territory.
Ibrahim announced that there is a third party to the conflict in Syria, which wants to prevent the implementation of the March "six-step" peace plan for the Syrian issue of Kofi Annan (the representative of the UN and the Arab League in Syria). "I'm directly blaming the Turkish, Saudi and Qatari intelligence services for disrupting this plan," he said.
During the past few months, Saudi Arabia, Qatar and Turkey have expressed their support for the armed Syrian rebels.
A political analyst believes that a third party is hindering any political settlement of the Syrian crisis.
Unrest in Syria has occurred since mid-March 2011, many citizens and security forces have died in riots.
While the West and the Syrian opposition are accusing the government of murder, Damascus does not approve of "lawlessness, sabotage, and armed terrorist groups," insisting that the riots are controlled from abroad.
Separate clashes between Syrian troops and armed groups continue in Syria despite the cease-fire agreement adopted as part of the Annan 12 April 2012 plan of the year. So on May 25, in the town of Houla (located about 32 km north-west of Homs), an armed clash occurred again between the opposing sides.
This incident was reported on Sunday by the head of the UN observation mission in Syria, Major General Robert Mood, during a video conference for an emergency meeting of the Security Council. UN observers in Houla found 108 people killed, including 49 children and 34 women.