The statements of Sergei Shoigu about the fact that the Arctic is becoming a region of increasing military capabilities are reflected in the events that have manifested themselves in the macro-region for the first time since the collapse of the Soviet Union. American aircraft carrier
Harry Truman
as part of AUG entered the Arctic waters, heading to the northern maritime borders of Norway to participate in the large-scale NATO military exercises "Trident Juncture 2018". In total, more than 45 thousand troops will take part in NATO maneuvers.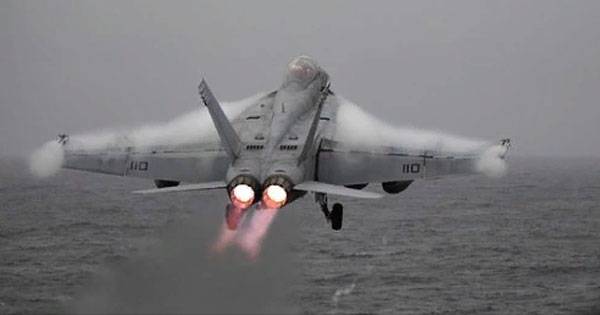 It should be noted that the previous approach of the American carrier-based strike group to the Arctic took place in the already distant 1991 year. It is also worth noting that Norway is a NATO country, which in the north borders with the Russian Federation.
As the appearance of an aircraft carrier in fact at the sea borders of Russia is explained in the USAF:
We intend to demonstrate the power and flexibility of our naval forces. Almost 30 years our deck
aviation
did not act in weather conditions inherent in the Arctic. Now crew members show that an aircraft carrier, with an impressive wing, is capable of realizing its capabilities anywhere in the world.
At the same time, the United States traditionally declares that the NATO exercises "Trident Juncture 2018" are not directed against Russia. These statements are used at NATO constantly, continuing to aggressively advance their military infrastructure to the Russian borders. In the same Norway, bordering on the Russian Federation, Washington decided to deploy its servicemen, who would not be able to send them back to official Oslo even with a strong desire. The Japanese are well acquainted with this scheme, although they are not part of NATO due to geography.