The Ministry of Defense of Latvia received the latest ACS M109, delivered in the interests of the republic's armed forces under a contract concluded in April last year. Austria's self-propelled howitzers were delivered to the total amount of the contract at 6 million euros, Warspot reports, citing the portal defense-blog.com.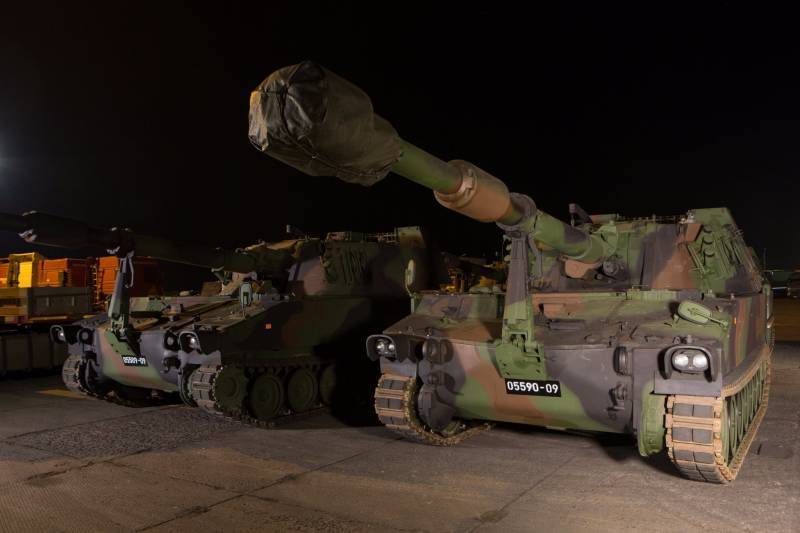 According to the contract, the Latvian army received 35 self-propelled howitzers М109А5Öе, 10 armored ReStPz fire control machines (converted from ACS of the М109 family), and also 2 training machines for driver-mechanics (also converted from М109). All equipment is not new, previously it was purchased by the Austrians from the US Army, as well as the so-called British Rhine Army, stationed in Germany. In addition, the cost of the contract included the training of Latvian crews and technicians.
As stated in the Ministry of Defense of Latvia, self-propelled howitzers М109А5Ö received from Austria were the first howitzers of this type, which entered service with the Latvian Armed Forces. Prior to that, only towed artillery was in the republic.
The American self-propelled howitzer M109 was developed in 50-ies and was first used on the battlefield in Vietnam, after which it was used in all conflicts involving the US Army. The maximum firing range of a standard projectile is 22 km, while the active-reactive one is 30 km. Aluminum rolled armor provides protection from small arms fire.
weapons
and fragments of field artillery shells. The maximum speed of the car - 56 km / h, power reserve - 350 km.