The ship-boat grouping of the Naval Forces of Ukraine in the Sea of ​​Azov was replenished with one more boat. According to the press service of the State Border Guard Service of the country, the Donbass patrol boat replenished the grouping of Ukrainian border guards in the Azov water area.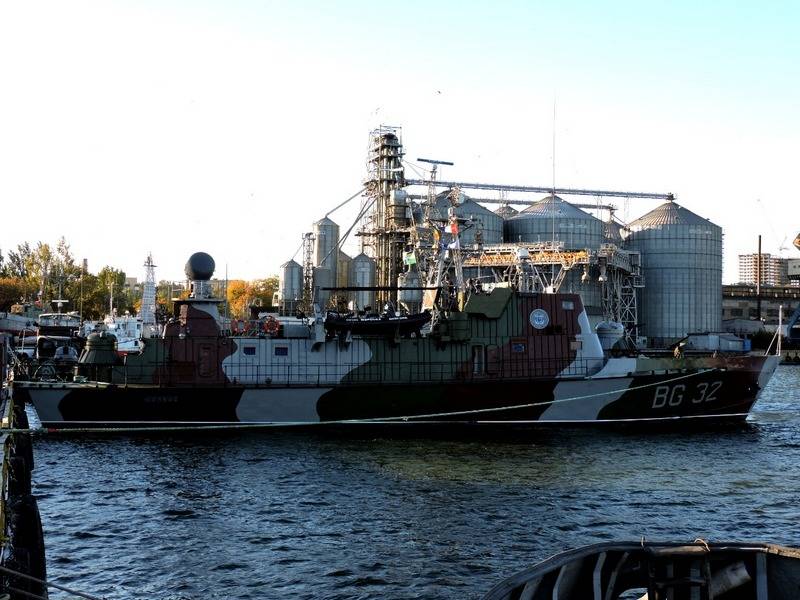 According to a published report, the "marine guard ship Donbass" of the Mariupol detachment of the marine guard of the State Border Service of Ukraine returned to service after scheduled maintenance and proceeded to protect the country's maritime borders in the Sea of ​​Azov. " Repair and modernization, which consisted in the rapid repair of individual systems and mechanisms of the ship's engines, as well as the cleaning and painting of the hull, was carried out at the Azov ship repair plant.
The marine guard ship "Donbass" BG-32 belongs to the type of border guard ships (PSKR) of the project 205П. Displacement: 238 t. Length: 39,94 m. Speed: 35,6 nodes. 30 crew Armament: 2х2 - 30 mm AU; 12 depth charges BB-1;
Earlier, the United States handed over to Kiev two decommissioned American Island-class patrol boats decommissioned by the US Coast Guard. According to representatives of the command of the Ukrainian Navy, these boats will also replenish the group of Naval Forces in the waters of the Azov Sea.