China continues to successfully use Soviet equipment and modernize it, creating new models. October 16 2018 in Baotou (Inner Mongolia Autonomous Region of China) made its first demonstration flight unmanned aerial vehicle Feihong 98 (FH-98), created by engineers from China Aerospace Science and Technology Group Co., Ltd. based on the Shifei Y-5B lightweight multi-purpose aircraft, which in turn is a licensed copy of the Soviet An-2 aircraft.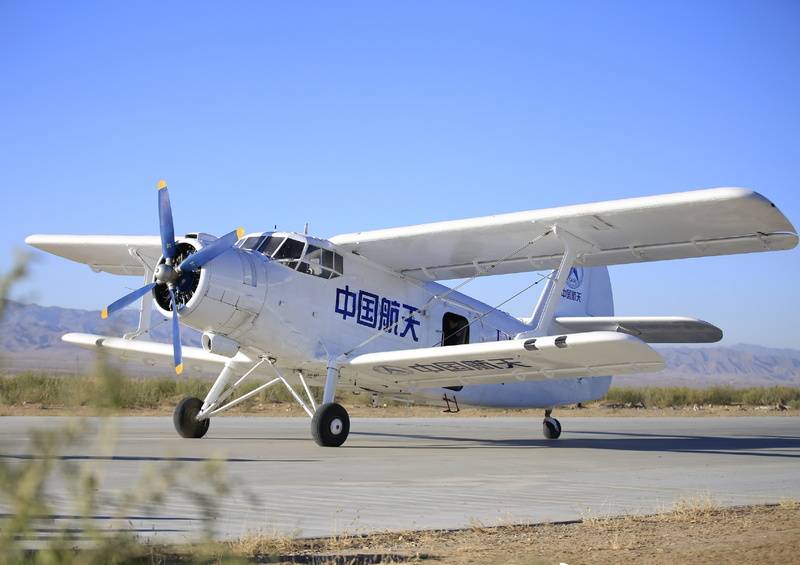 The new Chinese drone Feihong-98 (FH-98) is positioned as a dual-purpose drone with a tonnage 1,5, which can be used not only for cargo transportation, but also as a medical drone or in disaster management. The developers plan to obtain an airworthiness certificate for it and start production in small batches from 2019. Maximum take-off weight - 5250 kg., Payload - 1,5 tons, maximum cargo hold - 15 cubic meters, flight height - 4500 meters, cruising speed - 180 km / h, practical range - 1200 kilometers, takeoff length - 235 m (at maximum take-off mass), i.e. almost the same performance as the An-2.
The licensed copy of the An-2 Shifei Y5B aircraft made the first flight in the 1957 year and continues to be mass-produced in China today.