The search and rescue operation to detect the two pilots of the L-39 training aircraft injured on the eve of the Azov Sea continues in the Yeisk district of Kuban. At the moment, the rescuers could not find the pilot and navigator of the aircraft of the Center for Combat Training of flight personnel of the Russian Navy, who managed to eject over the Sea of ​​Azov.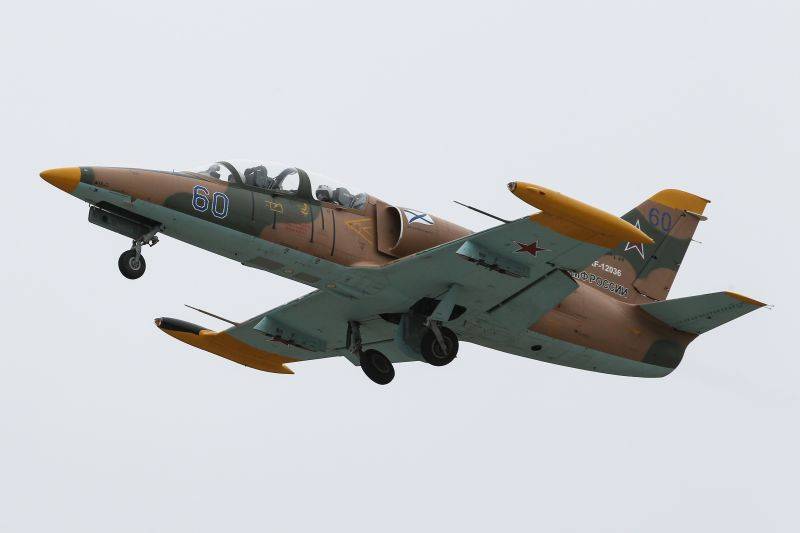 As previously reported, the training aircraft L-39 "Albatross" on Thursday took off from a military airfield in Yeisk and during a training flight fell into the Sea of ​​Azov half a kilometer from the coast, the crew ejected. The wreckage of the aircraft detected by divers, currently undergoing work on their recovery. The preliminary cause of the crash is a technical malfunction.
The search for the crew continues for more than 12 hours, more than 220 people are involved in the operation. In addition to representatives of the Ministry of Defense, employees of the Southern Regional Department of the Russian Emergencies Ministry and Cossacks of the village of Dolzhanskaya participate in the search. According to the press service of the Ministry, four helicopters, two support vessels, as well as two boats of the Ministry of Emergency Situations and four boats of the FSB Border Guard are involved in the search. All ships and ships in the Azov Sea are warned about the possible presence of the aircraft crew in the water.
At the moment, the water in the Sea of ​​Azov is pretty cool - only 14 degrees, windy on the shore and no more than + 13 Celsius. In the area of ​​Dolzhanskaya Spit, where the plane fell, a very strong current, periodically changing its direction.