On Clear Sky-2018 maneuvers, the American pilots allowed the Ukrainian Su-27 to win the primitive "friendly match", but at the next stages, more close to real conditions, F-15C and F-15D did not leave the Ukrainians any chance, writes in his article on pages
Izvestia
military expert Anton Lavrov.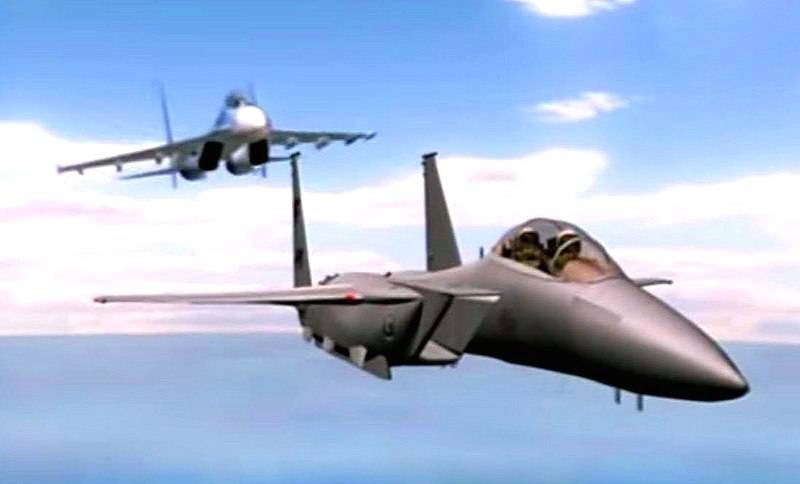 According to the expert, the American command always allows for a slight loss in a friendly competition in order to strengthen relations with an ally and give him reason to be proud. "Overpower" for Ukrainians was the only battle built according to the scenario of the Great Patriotic War or reactive dawn
aviation
- the game took place at extremely short distances using only guns.
However, the following battles at close and long distances with the use of missiles, the Ukrainian Su-27 and MiG-29 lost with a crash.
Lavrov recalls that Su-27 has come a long way in Russia and has now turned into magnificent Su-30CM and Su-35С. The Ukrainian version of Su-27М1 hung at the level of the end of the twentieth - the beginning of the twenty-first centuries.
Recall the victory of "Ukrainian
weapons
"Kiev" trumped "before the end of international maneuvers. According to the military, the victory was won due to the best "maneuverability and mechanization" of the Su-27. And October 16 who took part in the Su-27UB teaching crashed. On the site of the crash of the fighter, the bodies of two pilots were found - Colonel Ivan Petrenko and a soldier of the Air Force of the US National Guard, whose name was not called.
Clear Sky-2018 maneuvers are held in Ukraine from 8 to October 19. They include representatives from 9 countries, eight of which are members of NATO.