The Ministry of Defense of Indonesia announced the start of updating the fleet of armored vehicles with domestic samples. October 15 this year ground command of the Indonesian Air Force received the first four of the thirteen ordered domestic armored vehicles Turangga, reports "Warspot" with reference to the Internet portal defense-studies.blogspot.com.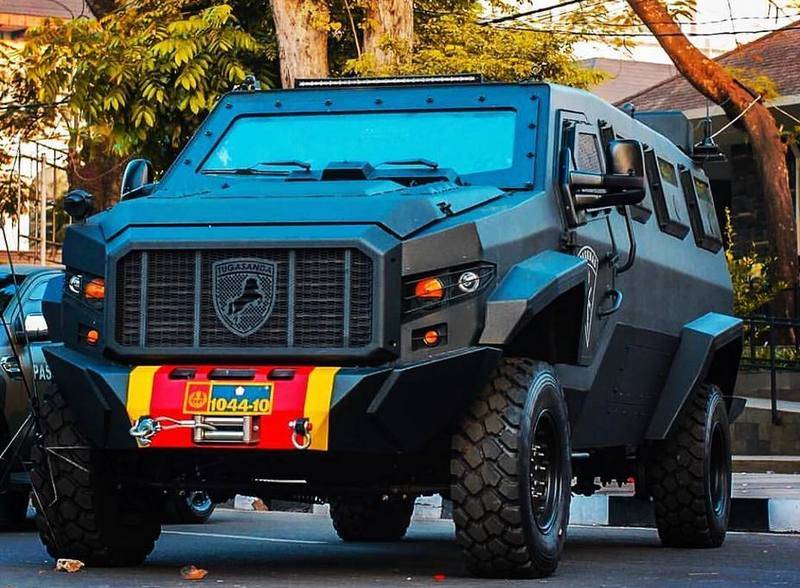 The Turangga armored car was created on the basis of the American Ford 550 Super Duty pickup truck and is manufactured by the Indonesian company PT Karya Tugas Anda (Tugasanda Group). The car has a wheel formula 4 × 4, the reservation is stated as corresponding to the class CEN Level B6 / STANAG 4569 Level 2, i.e. protecting the crew from small-arms fire
weapons
small and medium gauges and explosions under the bottom of a landmine weighing 6 kg.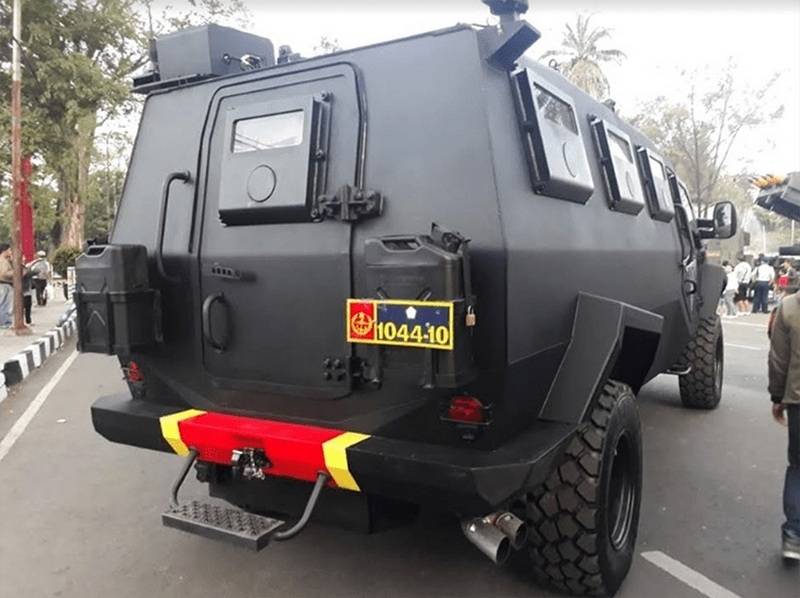 The crew of the car two people + ten people landing. On the roof of the armored car there is a place to install a remote-controlled module with different types of weapons, ranging from a machine gun and ending with a light weapon, at the discretion of the customer. All the windows in the back and sides in the cabin are armored and equipped with loopholes for small arms.
The claimed mass of armored vehicle is almost 9 tons. Mounted engine Ford V8 volume 6,7 l. allows you to reach speeds on paved roads to 110 km / h. The machine is designed for military and police operations that require speed of movement.