Dismantling the monuments to Soviet soldiers, the Polish authorities decided to "build ingratitude to the rank of state policy," reports
RIA News
statement by the head of the international affairs committee of the Federation Council Konstantin Kosachev.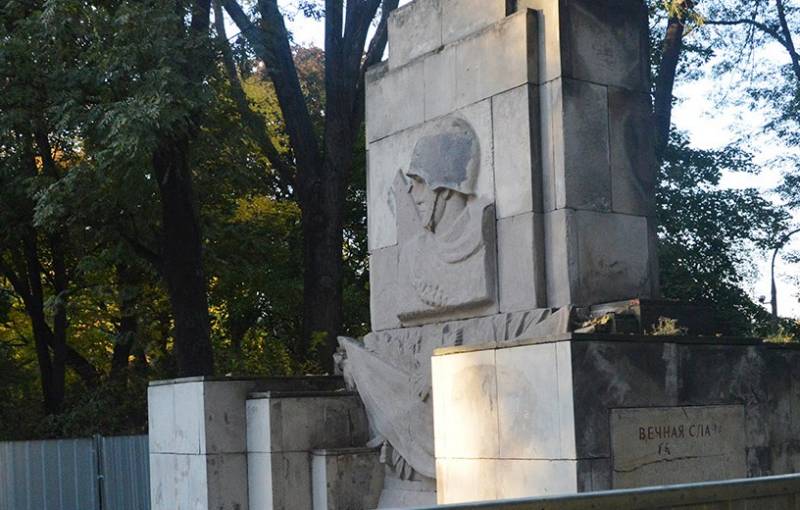 Earlier in Warsaw, they announced the preparation for the demolition of the monument to the Red Army in the Skaryshevskiy Park of the capital. The monument is scheduled to be dismantled this month.
According to Kosachev, it's very symbolic that this particular monument has been chosen as the object of the "Russophobic orgy", Poland destroys its gratitude and elevates ingratitude to the rank of state policy.
At the same time, he expressed his conviction that in the neighboring country not everyone shares the blasphemous policy of the authorities - ordinary people still have gratitude to the Red Army, which cannot be canceled or prohibited by the demolition of the monument.
Kosachev added that if the proposal of the Chairman of the Federation Council of the Russian Federation, Valentina Matvienko, to recognize the monuments to the fighters against fascism by the World War II World War Memorial be supported by the UN, then all the current actions of the "fighters against memorials" will not only be beyond morality, but, in fact, outside the law .
In turn, the deputy head of the international committee of the Federation Council, Vladimir Dzhabarov, said that for the demolition of monuments, Russia could impose sanctions on Poland.
According to him, Moscow can impose personal sanctions against such politicians. In addition, the possibility of introducing economic sanctions against Poland will also be considered.
As for the steps of an economic nature, there is a need to carefully analyze the situation so as not to harm ourselves, Jabarov added.
Recall, the memorial of gratitude to the Red Army was erected at the burial site of 26 Soviet soldiers. It opened in September 1946. In 1968, during the reconstruction of the park, the remains of soldiers were reburied at the memorial cemetery of Warsaw. The monument itself was moved deep into the main alley of Skaryshevsky Park.