On the eve of
news
tape "Military Review"
there was material
, which described the statements of the American Brigadier General Peter Zwack. The general, today a senior researcher at the Institute for National Security Studies at the University of National Defense, said that the C-300 Russian CMS X-NUMX would eventually be destroyed by Israel, for which he would find the reason and the reason.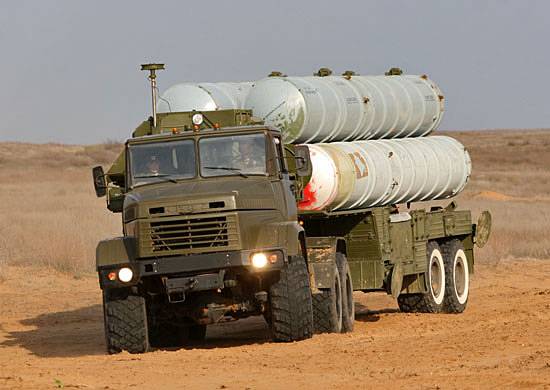 The idea of ​​the American general is extremely clear: if the Syrian military personnel turns out to be C-300 air defense systems, then the complexes "will not last long" - Israel will destroy them from the ground or from the air.
If we continue the logic of the brigadier general Zvak, it turns out that the C-300 air defense system will be able to remain intact in Syria only if they are operated by Russian air defense calculations.
If so, then Russian anti-aircraft gunners will have to be deployed on a long-term basis throughout virtually all of Syria, including military airfields of the SAR Air Force and civilian airports located in the central, eastern and southern parts of the country, where Damascus is going to deploy the Russian air defense system on alert.
One of these places is the Syrian capital's international airport, which serves several destinations - including Iranian. It is this direction that causes "questions" from the same Israel, where Syria is constantly accused of allowing the Iranian military to unload aircraft with military cargo at civilian sites.
Apparently, it is the issue of the deployment of Russian air defense calculations in Syria and intends to discuss the Israeli prime minister during an announced meeting with the Russian president.
The situation is difficult for both Russia and Israel. Not to mention Syria itself.
If Moscow completely transfers the C-300 to the Syrians, then, as it is fashionable to say today, it is very likely that the air defense system will be destroyed (sabotage is also possible on the ground, as mentioned by the mentioned General Zvak). The destruction of the C-300 from the ground is one thing, from the air is another. In the second case, this could be a reputational blow to the complexes themselves. That is, "to protect the reputation of C-300," those who are not ready to perceive these air defense systems in Syria can really arrange sabotage actions "on the ground."
If Moscow sends Russian troops for the permanent control of the S-300 air defense system, then, for obvious reasons, it will be safer in the first place for the air defense system itself. But another question: will the S-300 respond to the Israeli
aviation
activity the way official Damascus wants?
It is necessary to touch on the topic that not so long ago in Israel they declared that Russia had transferred C-300 to the control of Iranian air defense calculations. Can this be regarded as preparation for a possible attack on air defense complexes in Syria?