Eve passed
news
that the Prime Minister of Armenia Nikol Pashinyan resigned. The news caused a resonance, as many felt that Pashinyan could not find the strength to continue being the head of the Armenian government. However, this opinion turned out to be wrong, and Pashinyan himself explained the real reasons for his decision as follows:
It is necessary to hold parliamentary elections in the Republic of Armenia.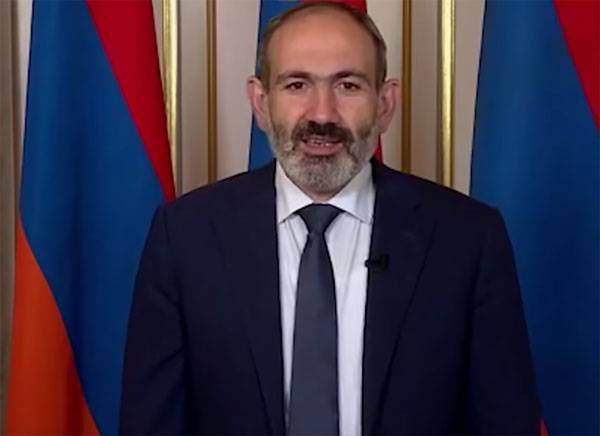 What does it change? And the balance of the parliamentary forces in the legislative body of Armenia, which (balance) by now is not in favor of Nikol Pashinyan, can change this.
Pashinyan:
I resign ... We all wish good luck in the elections. We guarantee fair elections.
Pashinyan's move is to strengthen his position in the premiership. This is possible only if Nikol Pashinyan's political adherents win the elections and get a majority, or are already able to form a coalition with the Armenian political forces that at this stage are ready to solve similar problems with those that Pashinyan is solving. In this case, Pashinyan will receive full-fledged parliamentary support, which will allow him to push forward the planned reforms, including those of a political nature.
Pashinyan himself, commenting on his decision, says that the early parliamentary elections "will allow the velvet revolution to be completed and the power restored to the people."
Pashinyan:
In Armenia, in the circle of Armenians, I did not have, and there will not be enemies.
Until the early elections, all members of the government remain in their posts (and Pashinyan too) with the "acting" prefixes