The American brigadier general presented his point of view on what C-300 anti-aircraft missile systems delivered to Syria can expect. We are talking about the opinion of the retired military attache of the US Embassy in Russia (2012-2014), General Peter Zvak. Today Zvak is a senior fellow at the National Security Studies Institute at the University of National Defense.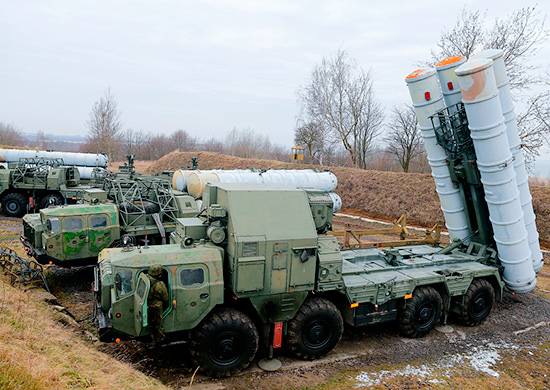 The ex-attache said that Israel would make every effort and find a reason for the C-300 air defense system, which Russia transferred to Damascus, to be destroyed.
Zwaka, who spoke at the Fort Ross Dialogue Forum, quotes
RIA News
:
If they (C-300) are controlled by the Syrians outside of Russia's control, then in the end there will be a situation where the Israelis will destroy them, because for them it is vital.
When Zvak was asked about the C-400 air defense missile systems deployed in Latakia, he noted that "this is completely different, since the C-400 anti-aircraft missile systems are controlled by Russian military personnel."
Zvak could not answer the question of a journalist RIA
News
about what kind of relationship will form between the Russian Federation and Israel in the event of a last strike on C-300 in the SAR. At the same time, a senior fellow at the National Defense University of the United States noted that the Israelis could say to Moscow: "If you handed C-300 to the Syrians, then step back; The air defense system will shoot down our airplanes, therefore we are obliged to disable them. "
Recall that the C-300 system and related military equipment were delivered to Syria after the tragedy with the Russian IL-20. The Defense Ministry accused Israeli pilots of provocation - that the F-16 Israeli Air Force literally covered itself with IL-20, which eventually ended up in the defeat zone of the C-200 air defense missile system. The IDF has denied these accusations, stating that the F-16 Four was already in Israeli airspace when the C-200 delivered the fatal blow. Earlier, the Israeli authorities said that the aircraft "have already landed at the airfield home-based."