The laying of the newest non-nuclear submarine of the project "Kalina" has not yet been implemented due to the fact that a contract with the Ministry of Defense has not yet been signed for its construction, reports
RIA News
a message from the head of the United Shipbuilding Corporation (USC), Alexey Rakhmanov.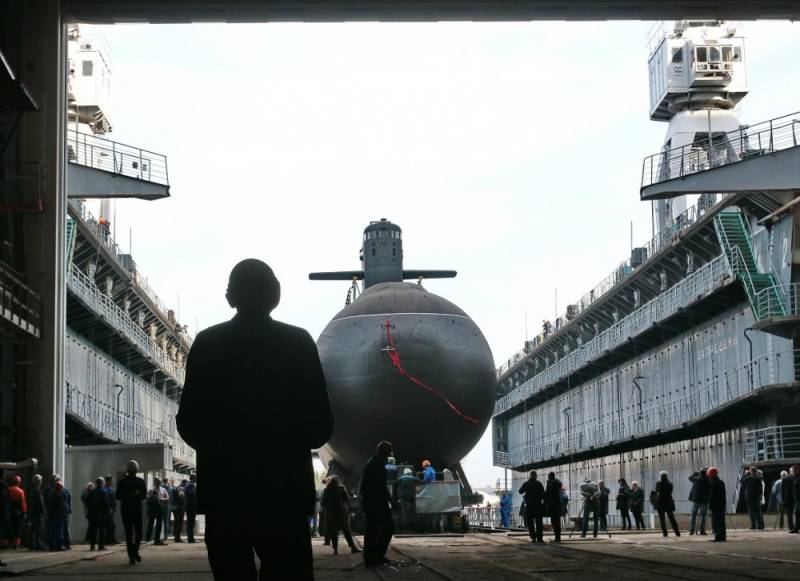 According to Rakhmanov, the boat will be laid when an order from the military department appears.
He noted that the corporation works in strict accordance with the state program of armaments, the work is proceeding in a planned manner. However, in the course of the implementation of the program, various kinds of priorities are adjusted and the deadlines for the implementation of certain R & Ds are shifted.
The head of the USC added that he considered these issues in more detail to be incorrect.
The project of the Kalina submarine with an air-independent power plant was developed in Rubin Design Bureau in 2015 by order of the military department. The construction of the submarine is included in the state armaments program for 2018-2027 years. In terms of its characteristics, the new NPS, armed with Caliber-Submarines missiles, will significantly surpass the submarines of previous projects - 636 Varshavyanka and 677 Lada.
Meanwhile, a week later, in St. Petersburg, the new 22800 project ISC will be launched. This was reported
press office
Ministry of Defense
The launching ceremony of the third rocket ship of the 22800 project, called the "Storm", will take place on October 23 at the Pella enterprise.
MRK has a displacement of 800 T, speed - more than 30 nodes. Armed with high-precision rocket
weapons
and modern artillery complexes. The ship can operate in the sea zone at a distance in 3 thousand miles from the base. Its hull and superstructures are made using the technology that lowers reflectivity.