Saudi Arabian Royal Air Force training light attack aircraft crashed in the northwest of the kingdom. This was reported on Tuesday by the Saudi Agency
News
SPA with reference to a source in the Ministry of Defense of the country.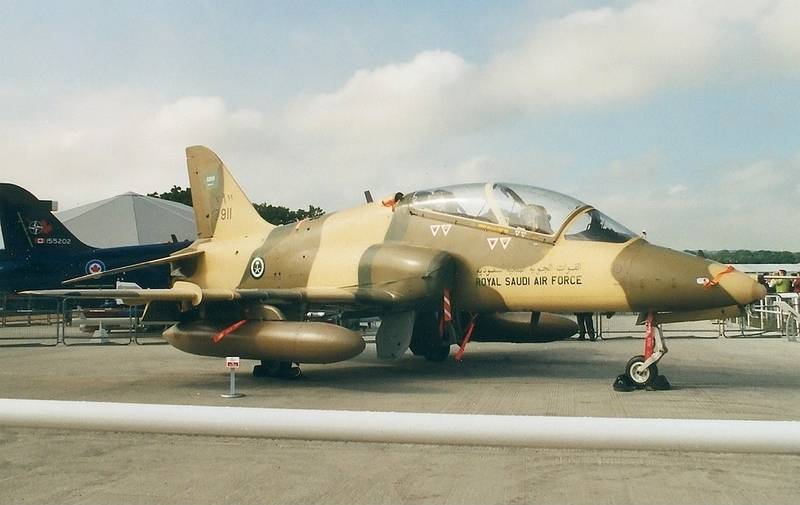 As explained in the military department of Saudi Arabia, the crash of the training aircraft occurred on Monday evening. Pilot attack aircraft could not leave the cockpit and died. The Ministry of Defense of Saudi Arabia did not provide any details of the attack aircraft crash, stating that the causes of the disaster have not yet been established. The investigation will be engaged in a specially created commission of the air forces of the kingdom.
Hawker Siddeley Hawk - jet subsonic training aircraft and light attack aircraft produced by the British company Hawker Siddeley, part of the holding British Aerospace Systems (BAE). Also available under license in India. The first flight of the aircraft made in 1974, and since April, 1976, entered service with the British Air Force.