In Lithuania, the command and staff exercise "Maple Arch" was completed, which lasted for two weeks near Nemenchine, reports
Interfax
.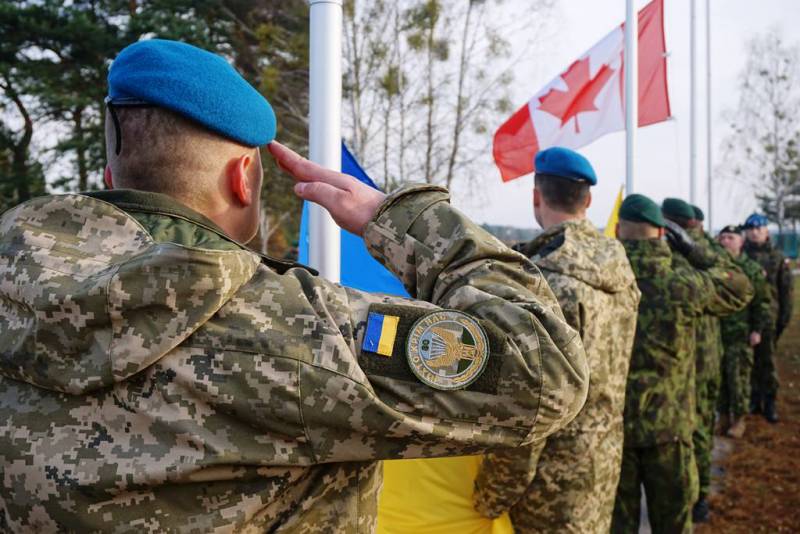 According to the report, the maneuvers were held under the leadership of Canadian mentors with the participation of the Lithuanian-Polish-Ukrainian brigade (LitPolUkrbrig) named after the Great Hetman of Ostrog and military representatives from Turkey, Romania, Georgia and other countries.
According to the scenario of the exercise, LitPoluUkrbrig took control of a certain area of ​​the fictional country Latgale, which suffers from hybrid threats from its neighbor, the state of Torrico.
According to the headquarters of the compound, Mikhail Malisky, the servicemen carried out demonstration actions along the border with the troubled Torrico and provided control in the area of ​​responsibility.
After taking control of the area, the battalions began to fulfill the tasks of maintaining peace and security there.
As the brigade commander Dmitry Bratishko said, "Maple Arch" is an obligatory annual exercise of LitPolu Ukrbriga. And these maneuvers would not have been successful without a "dedicated and responsible approach" to their duties of each fighter.
It is noted that this year the format of the exercise was somewhat extended; about 300 military personnel from 8 countries joined the traditional participants. Among them are the already mentioned Turkey, Romania, Georgia, as well as Montenegro and Macedonia.