The leader of the "Right Sector" (organization is banned in the Russian Federation) Dmitry Yarosh commented to journalists on the withdrawal from Donbass of two battalions of the so-called Ukrainian Volunteer Army (UDD), reports
RIA News
.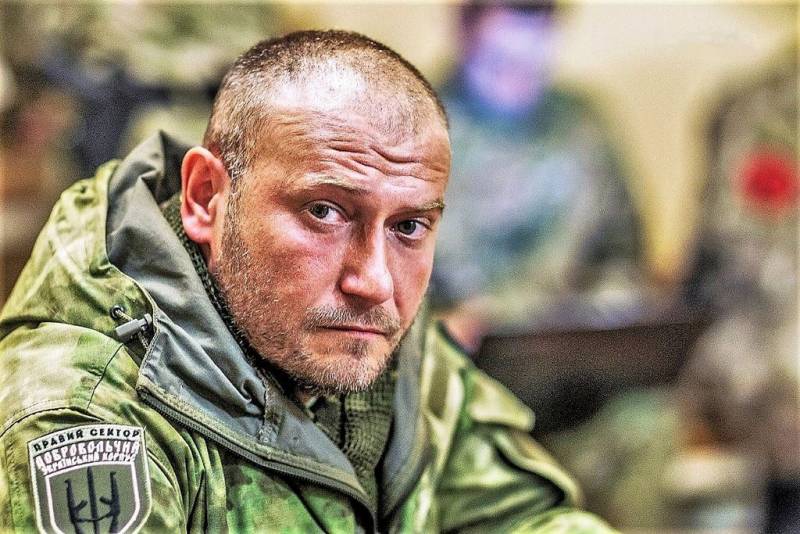 According to Yarosh, he withdrew 5 and 8 separate UDD battalions from the front line of contact in the Donbas. But this does not mean the exit of the "Right Sector" (* banned in the Russian Federation) from the war, he added.
The head of the organization explained that the main task of the Volunteer Army today is the creation of "territorial defense units."
He noted that now the veterans of the voluntary movement are being used inefficiently, therefore, UDA will take all possible measures to consolidate forces into a "single strike fist".
Today, according to him, there are many ATO organizations, which leads to the dispersal of potential, which is very important for Ukraine - by joint efforts, UDA will be able to help government institutions prevent a "Russian revenge" in the country.
Yarosh also stressed that he does not believe diplomats and, accordingly, in resolving the conflict through diplomacy, and is still awaiting the onset of the Ukrainian army.
Recall that in July, the leader of the "Right Sector" * recruit children to school saboteurs, whose graduates are planned to be used against the "aggressor country". He stated then that the younger generation should be ready to defend Ukraine from the "everlasting enemy - the Russian Empire".