The parliamentary majority party decided to seize the opportunity to demonstrate "protecting the population" and
historical
truth. Such an opportunity for United Russia is given by the director of the film "Holiday", about which "Military Review" reported in one of the
news
materials the other day.
We are talking about the film, which the director Krasovsky himself announced as a "black comedy" - about how family representatives "in a special position" meet the new 1942 year in the blockade starving Leningrad with champagne and fried chicken on the table.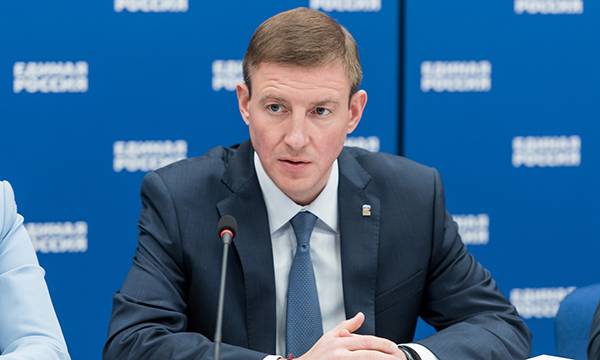 The decision itself to make a comedy about the tragedy caused a wave of negativity in society. And United Russia made its own decision - to try to earn political points, taking the side of the aforementioned public.
Thus, the secretary of the General Council of the ER party, Andrei Turchak, came up with an initiative that concerns the non-issuance of a rental certificate for the film "Holiday", directed by Alexey Krasovsky.
The statement of the high-ranking United Russia party is given at the party
site:
Now I'm talking not as a politician, but as a Leningrader whose grandmother survived the blockade and defended the city on the Neva. Shooting such a "movie" is a mockery of the history of our people. There are topics that can not be joked. I appeal to the head of the Ministry of Culture of the Russian Federation, Vladimir Medinsky, with a requirement not to issue a rental certificate to this "painting" under any circumstances.
Turchak continues:
To turn human tragedy into farce and comedy is no longer an art, it is a blasphemy beyond human understanding. The top of cynicism is to shoot comedies about events where, according to various sources, from 400 thousands to 1,5 millions of people died.
The ban on this kind of film is relevant. But ... Director Krasovsky, it seems, has achieved his. With the help of a frank provocation, he drew the attention of millions of people to his "Holiday", managed to cause a stir and bring the issue to the highest echelons of power. In the end, neoliberals have already stated that the ban on issuing a rolling license to the film will become "pressure on the artist, undermining freedom of speech," and stuff like that. In general, the provocation took place.
Previously, Web users suggested Krasovsky to remove the "black comedy", for example, about the Holocaust ... so as not to turn off the chosen creative path.