The real workhorse of the Armed Forces, which for decades has not lost its relevance of combat use, is the legendary divisional-regimental airborne self-propelled gun Nona. That version of weapons, on which, as it seems, time has no power. How many are already talking about the readiness to replace the "Nona" with new self-propelled artillery and mortar installations, and she continues her military work.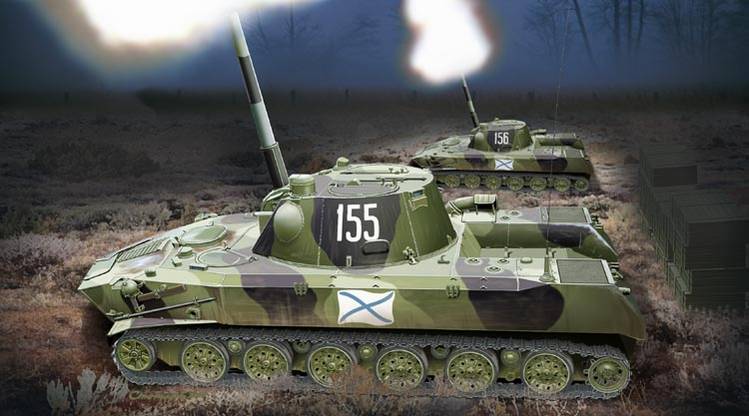 "Nona-S" perfectly realizes the broadest range of tasks, performing the functions of such means as a howitzer, cannon and mortar and carrying out firing both with projectiles and mines. "Nona-S" is used for the destruction of infantry, the destruction of fortifications and damage to the enemy armored vehicles, realizing the possibility of actions in his rear.
In fact, "Nona-S" - the most versatile self-propelled gun in the world. An instrument whose value is difficult to overestimate when performing air assault operations.
The importance of such an airborne self-propelled gun was talked about during the Cold War, when it was the airborne forces that were given the main role in maintaining high rates of advance after entering the enemy's territory. To implement the tasks that are set in such conditions by the command, an unpretentious and reliable self-propelled gun was needed. This instrument, developed by the TsNIITochmash and the Lenin Design Bureau of the Perm Machine-Building Plant on the basis of the BTR-D floating tracked armored personnel carrier, now became the legendary "Nona".
The "old woman" has gone through several upgrades, and therefore you can't even call her an "old woman".