On the border of Syria and Israel, after several years of interruption, the only official border crossing point between these states opened. The item will serve only one purpose - to send representatives of the UN Force to monitor the separation of Syrian and Israeli troops from Syria to Israel and back.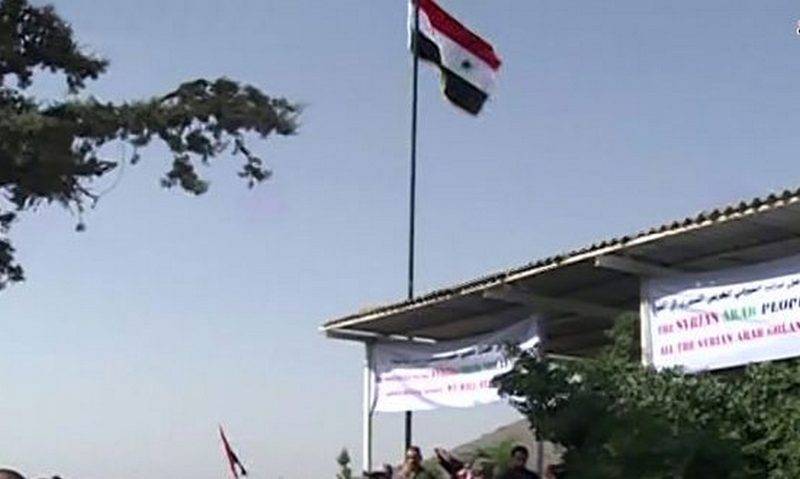 At the checkpoint on the Syrian side, a solemn opening ceremony was held with the participation of officials, representatives of the UN, Russian and Syrian military, as well as representatives of the Red Cross and Crescent, who deployed a medical assistance point at the checkpoint. On the Syrian side, the national flag of Syria was hoisted, after which the UN cars passed through the checkpoint in the direction of Israel.
Representatives of the Israeli army, commenting on the opening of the checkpoint, said that the item will currently be used only for UN staff. The opening of the checkpoint will help create a demilitarized zone between the countries in accordance with the Agreement on the Separation of Forces between Israel and Syria dated 1974.
Earlier, before the seizure of the territory of southern Syria by terrorist groups, this point served for the passage of the Druze, whose community was on opposite sides of the border as a result of the Arab-Israeli wars.