On the eve of the meeting of EU foreign ministers, the Foreign Office revealed cards regarding the key decisions to be taken during the event. Representatives of the EU members will sign a document providing for the introduction of new sanctions against Russia due to the use of chemical
weapons
in Syria and Salisbury, developed by a tandem of London and Paris.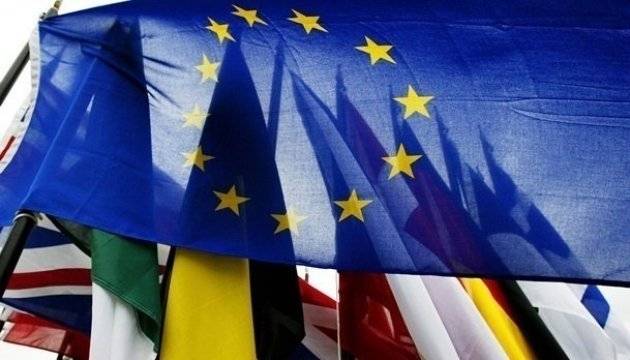 Despite the fact that the official decision has not yet been made, the press release of the British Foreign Ministry can actually be considered as such. First, the less influential countries of the European community are too susceptible to pressure from Albion, which is the main US ally in Europe. Secondly, now for other EU leaders, which are experiencing far from the best of times, it is critically important to demonstrate unity before "external threats," even if contrived.
Western Europe has much more significant risks from economic sanctions than the United States. The economic relations of the USA with Russia are not so significant considering the volumes of trade between the countries. Another thing - the countries of Central and Eastern Europe, such as Germany. According to existing estimates, German exports to Russia declined by about 15-20 percent. In the future, only the deterioration of this indicator is expected.
The impact of sanctions is measurable not only in terms of quantitative export and import actual flows, but also in the amount of cash investments that are harder to measure, but, nevertheless, is real. European countries are really beginning to feel the negative effects of sanctions, which have not yet reached their peak.
The ability to resist the European Union is reflected in the counter sanctions imposed by Russia, which so far apply to the agricultural sector. Moscow is gradually moving forward in expanding counter-sanctions. Nevertheless, Washington is insisting on expanding restrictive measures covering an increasing number of areas of cooperation between Russia and the EU.
Sanctions will force Russia to trade more with BRICS and emerging markets, which will have a stimulating effect on Russian industry and technology and will reduce the impact of the dollar by switching to settlement in national currencies. US policy in the long run is very short-sighted in economic terms. Obviously, the US has aggravated the situation in Ukraine for political reasons. Probably, the victims of this short-sightedness will be primarily European citizens.
However, this short-sighted strategy has clear advantages - for Russia. Over time, it will become more and more noticeable that Russia is developing trade and economic relations with other countries. In the long run, this will have a favorable effect on the Russian economy: any diversification is always good.