In India, there is an active discussion of threats from the United States over the signing of a contract for the purchase of C-400. Recall that Donald Trump said last week that the United States would impose "tangible sanctions" against India. We are talking about the CAATSA sanctions package, which effectively prohibits military-technical cooperation with the Russian Federation.
The former leading financial adviser to the Indian Ministry of Defense, Amit Cowshish, says that with such threats the United States strikes primarily on themselves. According to the expert, in any attempt to put pressure on New Delhi, India will go even closer to rapprochement with Russia.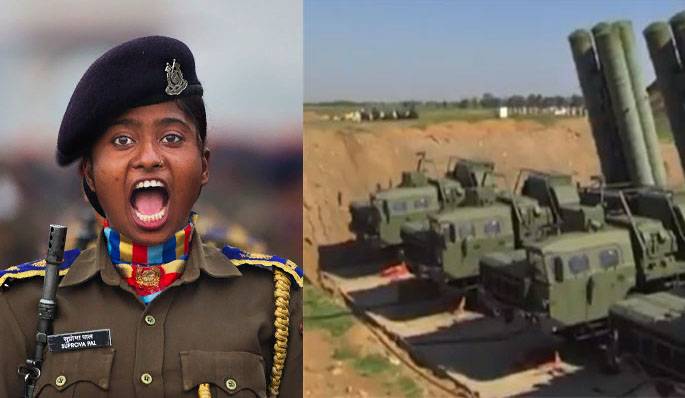 A statement by an Indian expert says that India will have to adapt to American sanctions, as many countries of the world, including Russia, are already forced to do.
And ultimately, India will deepen its partnership with Russia. India has many options for suppliers in the global market. The same Russia, France or Sweden will gladly help India with weapons.
- notes the expert.
In India, the United States is also blamed for the fact that this country, threatening with sanctions, has not sold a single package of military technology to India and is only talking about the possibility of opening factories in F-16 fighter jets in Indian territory. Now even these promises to the United States no longer give, continuing to frighten sanctions.
Against this background, Pakistan has sharply criticized the sale of C-400 air defense systems in India. The Pakistan Foreign Ministry said that this step could trigger an arms race in the region.
SputnikNews
cites a statement by the representative of the Foreign Ministry of Pakistan:
We oppose any arms race in South Asia and propose measures to encourage restraint, otherwise it will lead to a domino effect both in nuclear terms and in terms of conventional weapons.
Earlier, the Indian Ministry of Defense said that one of the C-400 regiments would be deployed in north-west India to cover the airspace from a possible strike from Pakistan. In particular, we are talking about the cover of Amritsar - a city with a population of over a million people, located in the state of Penzdab near the Pakistan border.