Saratov information sources continue to share information about the gained popularity (with a negative hue) by the now ex-minister of labor, employment and migration of Natalia Sokolova. Recall that Sokolova received wide acclaim in Russia in connection with statements about the benefits of living at the subsistence minimum and the statement that it is easy to live even on 3,5 thousands of rubles. When they tried to offer her to actually try to live on this amount, she stated that she "does not allow ministerial status". A few hours later, this status was deprived of Sokolov.
Now it turns out that the Minister of Labor of the Saratov region, about 4 years, also received financial assistance from the state.
According to the edition
"MediaX 64"
The minister had a monthly income of almost 200 thousand rubles. And additional material allowance was received by Sokolov on the basis of local law that the head of the region and representatives of the Saratov government are entitled to annual financial assistance "in double the amount of monetary remuneration" (№44-ЗСО). For the minister of the regional government, the main aid was about 100 thousand rubles.
At one time, the publication StroySar sent a request to the regional administration about the data on material assistance. This is the answer of the regional administration: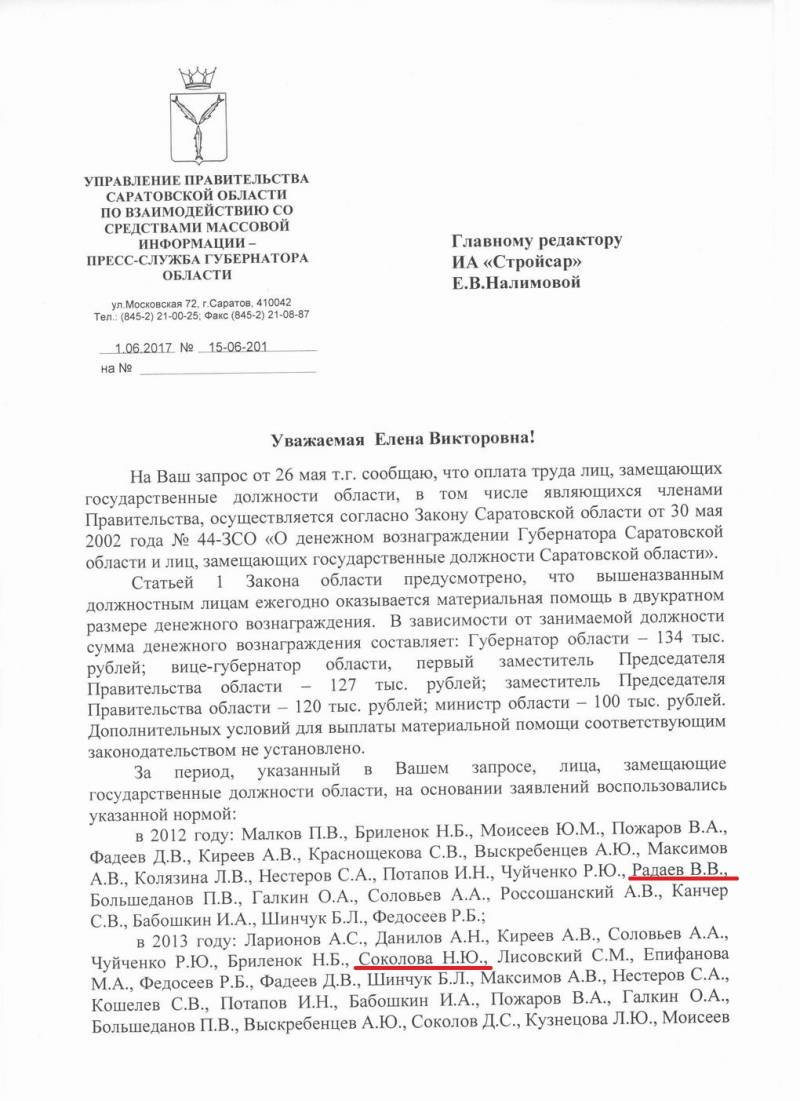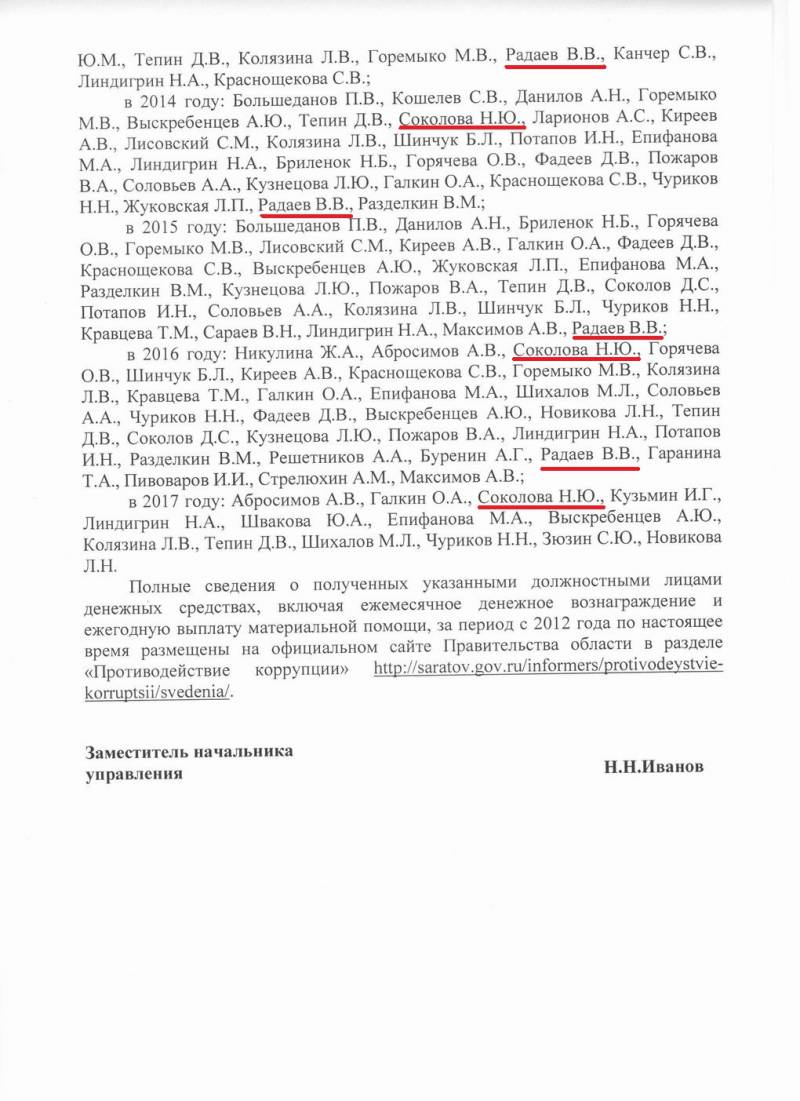 In connection with the situation, ordinary residents of the Saratov region have already wondered why the governor of the region would not decide on the abolition of this scandalous legislative item, which causes obvious irritation among the population.