Syria has accused an international coalition led by the United States of launching air strikes using a prohibited substance - white phosphorus. This is reported by the Syrian agency SANA, with reference to local sources.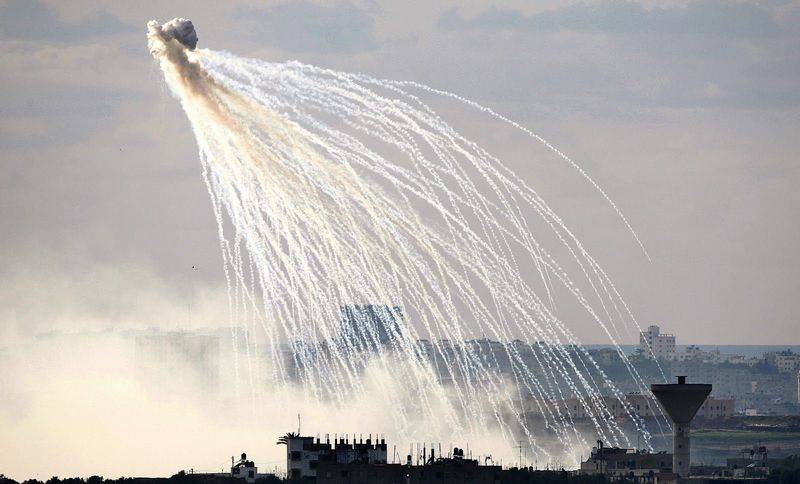 According to the data received by the agency, a coalition led by the United States inflicted an airstrike using white phosphorus during the bombing of the city of Hajin, located 110 kilometers from the city of Deir-ez-Zor province. According to local sources, the dead and wounded during the air strike was avoided. As noted by the agency SANA, a blow was struck at the city under the pretext of fighting against the terrorist group IG banned in Russia.
In the command of the international coalition led by the United States at the moment information about the air strike does not comment. It should be noted that at the beginning of September of this year, two F-15 aircraft of the US Air Force attacked Hadjin with phosphorus ammunition. The coalition then stated that there was no such ammunition in service with the American army.
It must be recalled that the use of ammunition with white phosphorus is prohibited by the additional protocol to the Geneva Convention 1949 of the year.