On the platform "Planeta.ru," accumulating funds for the implementation of various projects, posted a message about the project director Alexei Krasovsky. The project expects from sympathizers the collection of 1,5 million rubles as a means to create a film about besieged Leningrad. Very specific.
The director of all the plots about the Great Patriotic War decided to choose a plot about how in the "secrecy" mode the Leningrad family, which was in a "special position", met the New Year offensive. The tape is conceived under the name "Holiday".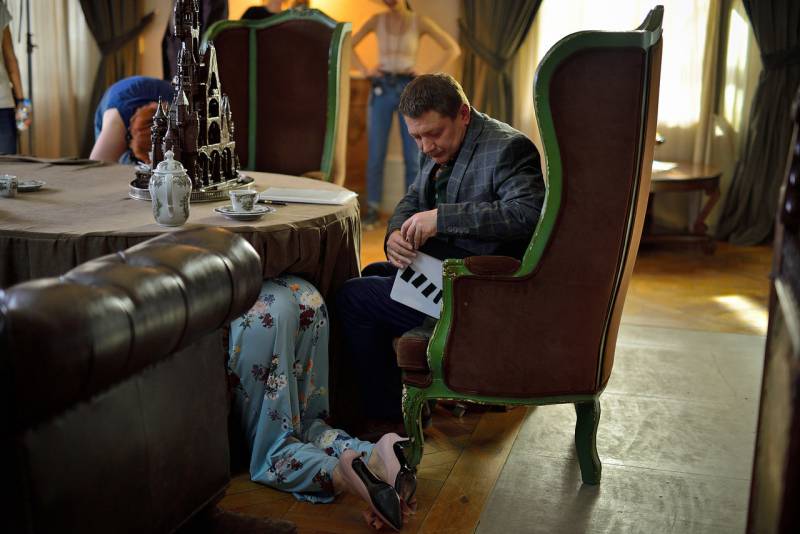 The author, who posted a message about the project on Planet.ru, did not hesitate to state that this is a film that will carry the genre (attention!) Of the black comedy.
From the statement of Mr. Krasovsky:
The whole "Holiday" action takes place in one place, and (...) for one night (from December 31 to January 1). Heroes in the frame - six, and behind the scenes, only one (but what!). And it is not terrible to admit this, but this is a comedy, sometimes black, but more often light and new year.
Applied to the material
historical
certificate of what kind of diet was supposed to be ordinary residents of the besieged Leningrad and, for example, for the instructor of the personnel department of the city committee of the CPSU (b) Nikolai Ribkovsky. His excerpts from diaries are given in which he writes that he ate for breakfast, lunch, dinner - reports about meatballs and stewed cabbage, vermicelli and porridge with butter and sweet tea.
The topic of food in besieged Leningrad is a difficult historical topic. It has been repeatedly discussed by historians and politicians. But what kind of "creative approach" should one have in order to declare a desire to remove a "black comedy" on this topic, also with the name "Holiday"?
There were no other topics for splashing out the creative potential in the comedy genre, except as an event in the besieged Leningrad, by the "artist" in no way?
From the material:
Most of the work has already been done. A suitable object was found, all the necessary equipment was prepared, the casting is now completed, and costumes and props are selected. Already this fall we are planning to start shooting. In winter, the film should be ready.
As users of the site "Planeta.ru," responded to the call for fund-raising for this "Holiday" - a few comments:
You need to go to France, Krasovsky! With Pavlensky live in the same ward, for you are completely frostbite
And about the Holocaust do not want to shoot a black comedy? BUT?..