Oleg Korostelev, Director General of the Ukrainian Luch Design Bureau, announced the adoption of the Alder rocket artillery complex. According to Korostelev, Alder has already been sent for mass production. At the same time, it is stated what the Ukrainian MLRS will be "fundamentally" different from the Soviet "Smerch". Korostelev argues that the version of the MLRS missile from Luch Design Bureau "has changed the entire guidance system." We are talking about the use of adjustable ammunition.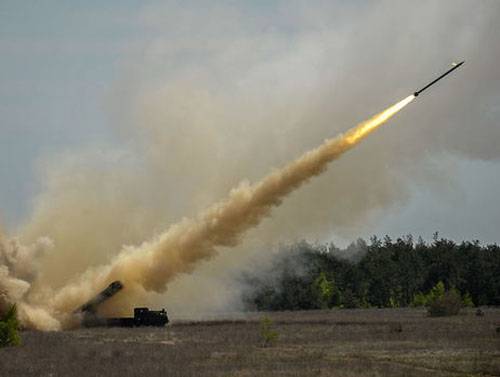 It is noted that the new MLRS will begin to flow into the armed forces of Ukraine in the summer of next year. It also adds that Alder has a foreign customer. What kind of country decided to sign a contract for the supply of these multiple launch rocket systems, Korostelev did not say.
Recall that for the first time about the Alder MLRS, it became known in January 2016. Then the order for the "speedy" development of "long-range tactical missile weapons" was given by the President of Ukraine, Petro Poroshenko. After discussing the proposed projects, they agreed on the version of the actual modernization of the Soviet MLRS 9K58 "Smerch". And here even the term "modernization" looks somewhat doubtful, since the first tests of the "Alder", which "Smerch", had already been conducted less than two months after the technical task was set by the President of Ukraine. Then (in March 2016 of the year), NSDC Secretary Alexander Turchinov announced the successful testing and defeat of the target "at the stated distance."
The maximum range of destruction of the target of MLRS Alder is 120 km. Thus, it can be stated that the stated modernization of the complex did not increase the firing range.
10 April 2018 was held the final "gos" in the Kherson region. And in August, the MLRS "Alder" rolled around the center of Kiev as part of a military parade.