Holding "Helicopters of Russia" expects to complete the preliminary tests of the upgraded Mi-26Т2В this year, reports
RIA News
.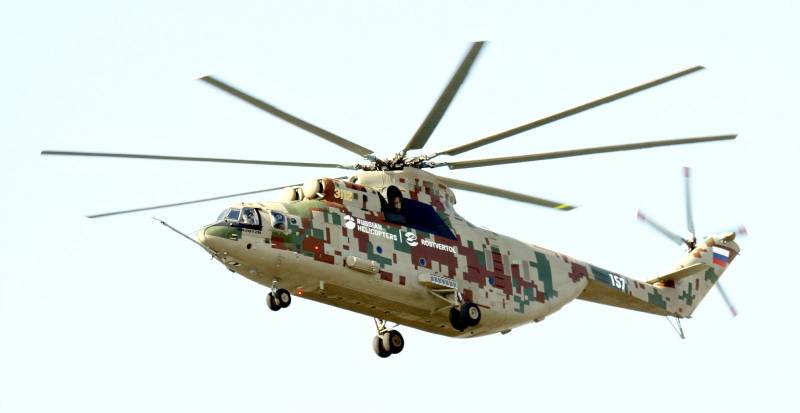 According to the representative of the association, by the end of the year it is also planned to begin joint state tests of a heavy helicopter.
The upgraded car made its first flight in August 2018 of the year. Serial deliveries of Mi-26Т2В to the troops should begin as early as next year.
From the basic version of the Mi-26, the helicopter is distinguished by a modern integrated on-board equipment complex (AIRT), which greatly facilitated the control of the vehicle. It allows you to perform en-route flights in automatic mode, including going to a predetermined point, landing, making pre-departure maneuvering, and returning to the main or alternate aerodromes.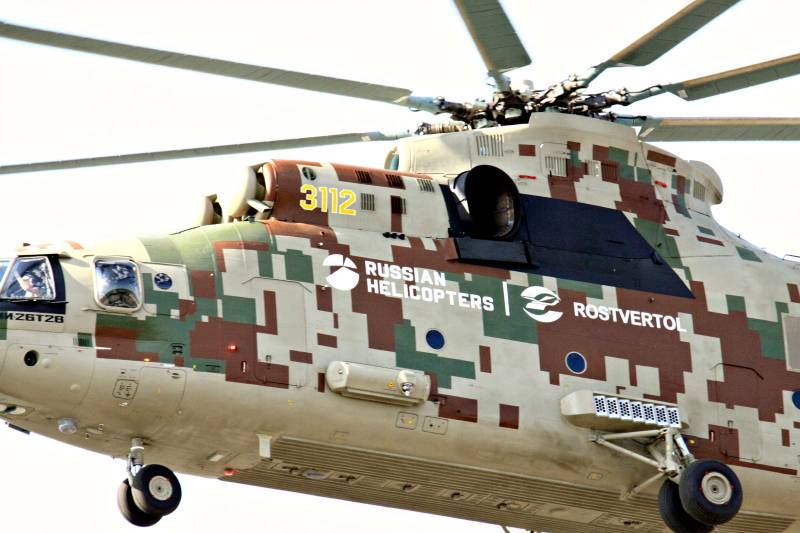 In addition, the car was equipped with a digital aerobatic complex, liquid crystal color indicators appeared in the cockpit.
The helicopter also received a new defense complex "Vitebsk", which detects a threat and counteracts the means of destruction with infrared homing heads.
Preliminary tests are conducted to confirm the characteristics of the product and determine the possibility of its presentation to the state tests.