A recent poll in Ukraine has in fact emphasized that this territorial entity has ceased to exist as a single not only on the world map, but also in the minds and hearts of the population. The stumbling block is the policy of the Maidan authorities, which was originally aimed at discord, and today this discord is fueled by all the forces of the chosen non-alternative course. Forcible imposition of ideas and absurd attempts at farmers' imitation of the West turns into a monstrous ugliness, which can no longer be hidden behind the dusting of "faith in European ideals."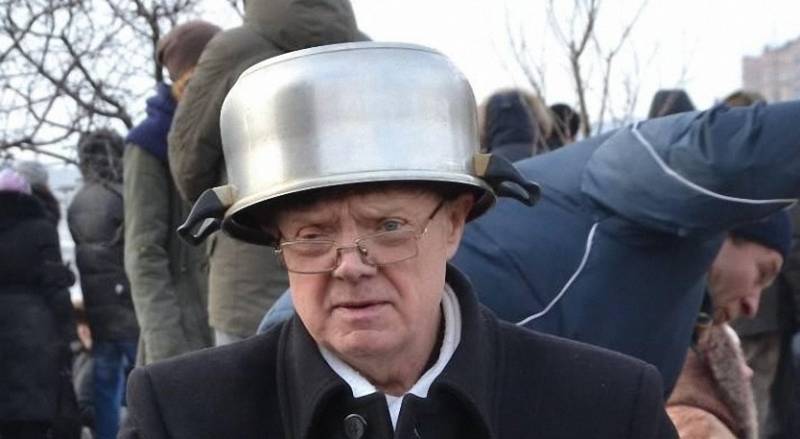 46% of the surveyed population of Ukraine stated that they are positive towards Russia. The maximum percentage is the south of the country and that part of the south-east, which is under the control of Kiev. This is despite the fact that last year a similar survey showed 42%. Meanwhile, the western regions of Ukraine, as the same poll shows, are largely negative for Russia. It is on this part of Ukraine that the American special services are staking, promoting those ideas that are alien in the eastern part. If a church split is directed against Russia, they bet on a split, if the erosion of the Russian language is directed against Russia, they bet on it.
Even the banal "in Ukraine" and "in Ukraine" acquired the image of a frantic struggle, which they represent as a struggle against "aggression and occupation". Those who "
в
Ukraine ", handed pitchforks with which you need to go against those who"
on
Ukraine. " Hang on with bloodshot eyes.
All this to the applause of Western intelligence agencies.
But they are not enough. There is a careful planting of this obscurantism to the east. Diligent learning about the need to hate Russia simply because it is "right" that only true Ukrainians should do, only this way and no other way, and simply because "America is right". The east resists, as it can. Passively, with a glance at the floor, with the results of public opinion polls provoking in power and radicals. Yes ... passive. But this is also resistance.
All this to the fact that 2019 year for Ukraine should be decisive. Determining in that regard, is the country ready to accept the fact that it is being raped by strangers, forcing them to say "thank you" for rape, or is it still not ready and has dignity? Is the country ready to finally hang the farm hose, issued as a gift from the West? Or still appreciate that "
on
Ukraine "- intellectual
historical
the elite, the powerful industry created: DneproGES, rocket and shipbuilding, metallurgy, the most powerful agricultural complex, and the developed mining industry; this is
professorship
world-class, it is part of the elite of the whole, once united, huge country. A a
в
Ukraine "- a loan from the IMF as an alternative to a loan from the EBRD and an alternative stripe with forks on the sleeve.