Athens will continue to seek from Berlin the return of the "occupation loan" and compensation for damage from the German occupation during the Second World War, reports
RIA News
Statement by the President of Greece Prokopis Pavlopoulos.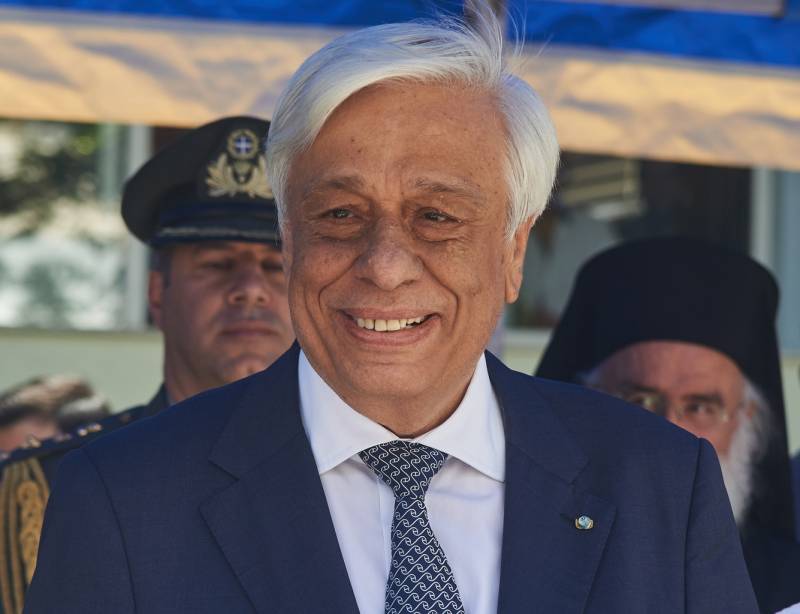 Pavlopoulos said this at a dinner in honor of the President of Germany Frank-Walter Steinmeier, who arrived in Greece on an official visit.
At the beginning of his speech, he thanked Germany for support during the crisis years, calling her "a friend of Greece." But then he said that Athens put forward demands relating to the "occupation loan" and compensation for the destroyed infrastructure. According to the president, they are legally justified and subject to judicial review.
Pavlopoulos added that Greece does not make these demands unilaterally. On the contrary, it does this "in the context of a joint international and European legal culture". And the legal culture prescribes the disputing parties to support their demands in a civilized court in a civilized manner.
Even before this dinner, Steinmeier during a meeting with Greek Prime Minister Alexis Tsipras apologized for the crimes of the Nazis during the war years.
Recall, Athens has long sought from Berlin for the return of forcibly taken "occupation loan" and compensation for damage from the occupation totaling about € 340 billion. The German authorities reject all claims, claiming that they have already fulfilled their obligations by listing 1960 million in 115. stamps.
Recently, German media reported that in Athens, adjusted the requirements for compensation, increasing the amount to € 376 billion.