Natalya Sokolova, who held the post of Minister of Labor, Employment and Migration of the Saratov region, after saying about the subsistence minimum in 3,5 thousands of rubles, was dismissed, reports RIA
News
With reference to the head of the press service of the governor of the region, Nina Popova.
Sokolova Natalia Yurievna dismissed from the post of Minister of Employment, Labor and Migration of the Saratov Region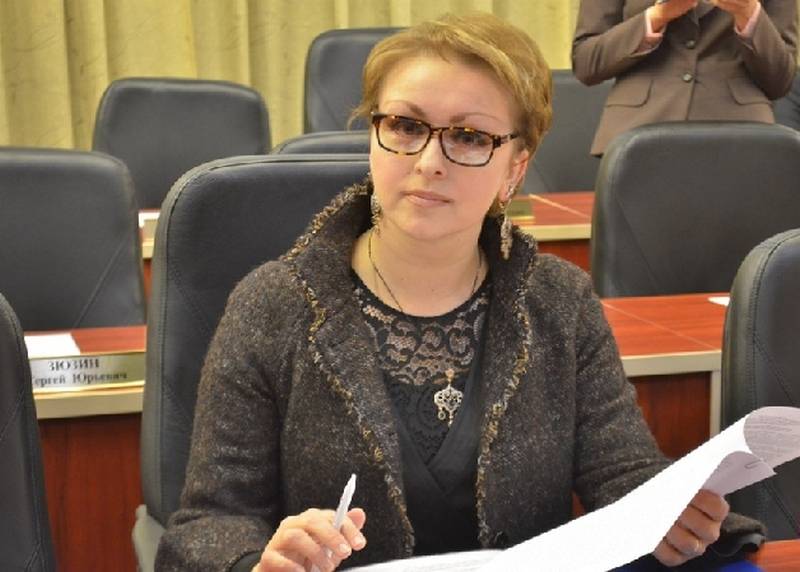 According to the press service, the governor of the Saratov region, Valery Radaev, having dismissed Sokolov from the post of minister, on this occasion stated that he considers it inadmissible for the head of the regional ministry to be scornful of topics of vital importance to people. He warned that the strictest measures would be taken against those who forget about responsibility.
Earlier, Natalia Sokolova said that she considers the subsistence minimum in 3,5 thousands of rubles to be sufficient to meet the "minimum physiological needs" during the month. She argued with the Communist Party deputy Nikolai Bondarenko that she would live on the above amount for a month, but then refused, citing the fact that "she is a minister."
But now, after today's events, Natalya Yuryevna can agree to live on 3,5 thousands of rubles a month? Position does not interfere.