China is preparing to carry out the first flight of a strategic bomber of the new generation Hong-20, according to the Global Times information portal.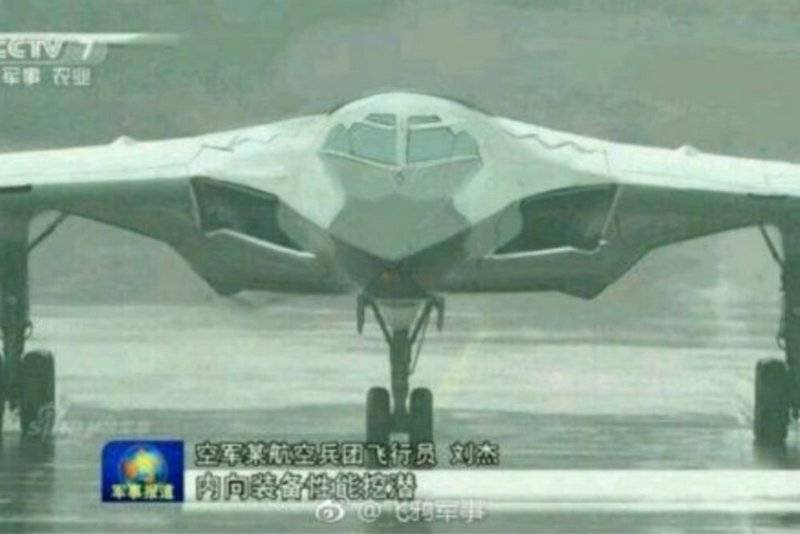 The newest Chinese strategic "stealth" - Hong-20 bomber, which is essentially the equivalent of the American B-2 Spirit, has been created since the beginning of the 2010-s. According to information available in open sources, the flight prototype of the bomber was created already in 2013 year. The details of the development itself are not known, but in the summer of this year, China Central Television showed footage of the ground tests of the Chinese "stealth", and now information has appeared on its flight tests.
China traditionally does not disclose the details of its development, but at the moment it is known that the bomber was created according to the "flying wing" scheme and resembles the American Northrop B-2 Spirit. The aircraft subsonic, is positioned as "subtle." There are no exact tactical and technical data, but in the technical specifications it is indicated that the aircraft should be able to deliver 10 tons of bomb-missile load to a distance of eight thousand kilometers without refueling. The main weapons Hong-20 planned to make cruise missiles CJ-10K with conventional and nuclear warheads.
The United States has already stated that China is creating a new bomber to increase the coverage of surface military operations and the possibility of defeating US naval bases.