A series of explosions in military warehouses of the Armed Forces of Ukraine became a reason for "debriefing" in Ukraine. In this case, each person in charge tries to shield himself by finding an outside switchman. A few days after the first explosions at the arsenal in the village of Druzhba, Ichnyansky district, Chernihiv region, representatives of official Kiev (before the end of the investigation) agreed in their own opinion that the "Russian trace" was to blame.
Against this background, the president of Ukraine, who is shouting loudest about the "Russian trace", was shown new options for ammunition storage. One of these storages is being built on the territory of Khmelnitsky region.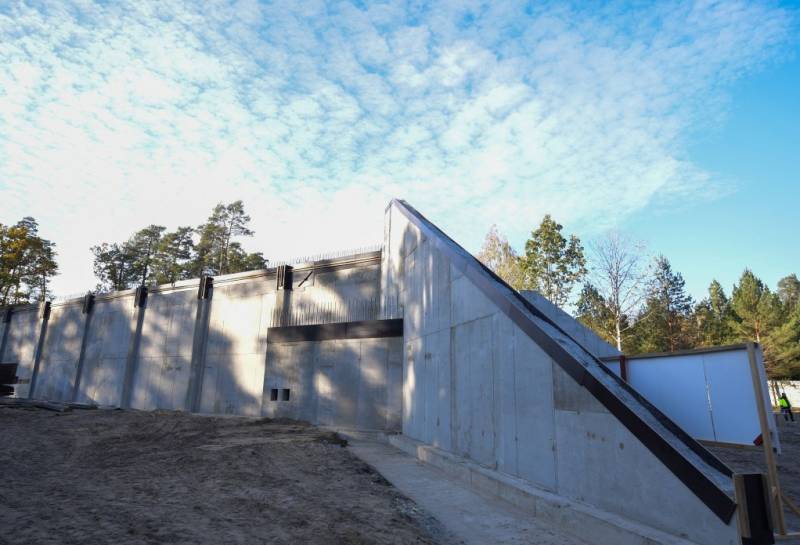 Poroshenko, having inspected the object, was satisfied with the work, saying "on camera":
On the territory of the modern arsenal, eight closed-type storages will be introduced, which will allow to place and securely store a significant amount of ammunition for the Ukrainian army.
Poroshenko at the arsenal under construction:
In 2014, 80% of the ammunition that was on this arsenal was stored in open areas; in 2018, the 72% is already stored in closed storages that "provide high-quality storage."
In general, the APU plans to build 136 storages for a year and a half.
At the same time, Poroshenko did not touch upon such an important aspect as the fundamental independence of the type of storage (be it open or closed) from being plundered by those who are involved in the storage of ammunition. In the Ukrainian case, the only difference for a closed ammunition depot is that it is no longer possible to write off explosions and fires to the Russian drone that mysteriously buzzed in the sky. As an option: fighting moles? ..