A tough controversy flared up in the United States of America with reference to Riyadh in connection with the disappearance of a Saudi journalist after his visit to the Istanbul consulate of Saudi Arabia.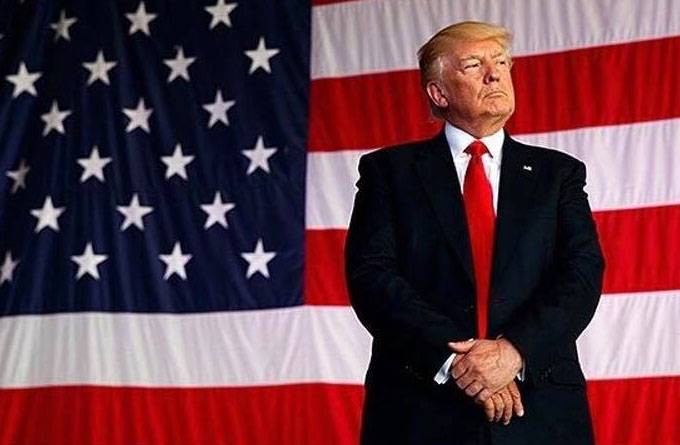 In a nutshell about the situation
.
59, a summer journalist from Saudi Arabia, Jamal Hashkadji (Hashoghi) in Istanbul (Turkey) entered the consulate's building on October 2 of his country to get a divorce certificate. Hashkaji (Khasoggi) was preparing to marry his bride, who is a Turkish citizen. Nobody saw him after visiting Khashkaji of the Saudi consulate. Adds fog to this
history
the fact that Khashkaji represents journalistic circles that allow themselves to express criticism against the Crown Prince of Saudi Arabia, which for Saudi Arabia itself is a blatant exception to the prevailing norms of universal "approval" of the actions of the authorities in all forms.
Earlier it was reported that at the entrance to the consulate, a mobile phone was taken from Hashkadji. At that moment, the bride was waiting for him on the street, but after standing at the 11 clock at the door, she did not wait for her fiancé.
Turkish media reported that on the day the appearance of Hashkaji at the consulate, there arrived about 15 Saudi representatives, who are called intelligence officers. It was also announced that the journalist could have been killed in connection with his professional activities, and the Saudi Arabian authorities were involved in this.
Let's go back to the USA.
The congress formed a group of parliamentarians who spoke of the need to impose sanctions on Riyadh in connection with the disappearance of an opposition Saudi journalist. In particular, we are talking about the need to suspend (or cancel) the agreement on the sale of American weapons to Riyadh.
US President Donald Trump reacted to this statement by congressmen, who promoted the deal by making his first foreign visit to Riyadh. According to Trump, "we need evidence that the Saudi authorities are involved in the disappearance of a journalist."
Trump:
I am not going to cancel the transaction on the basis of statements in which there is no evidence. This will only push Riyadh to our competitors in the military-technical sphere. Are we going to lose 110 billion dollars from the deal?
Thus, the US president made it clear that, where we are talking about hundreds of billions of dollars, there is no longer any place to defend democracy ... Democracy can easily move. In all other cases, the protection of "American democracy" is included without evidence of its violation.