According to the decision of the Zavodskoy District Court of Grozny from 28 June 2016 of the year in case No.2 — 322 / 2016, which recognized the publication "Justified for Undue Crime" by false information defaming the honor, dignity and reputation of the plaintiff, we execute this court decision.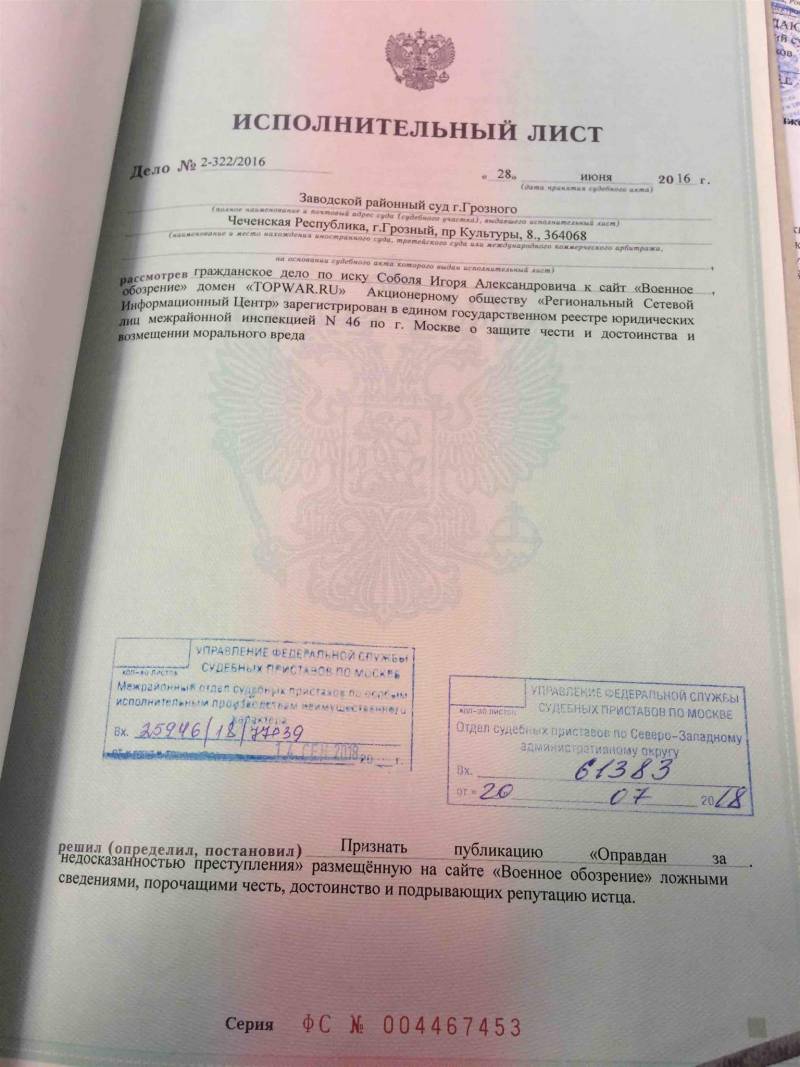 So, we apologize and refute.
What we deny and for which we apologize is a separate conversation, since we had no idea that we were appealed against by citizen Igor Alexandrovich Sobol against us.
In violation of all legal norms, court sessions were held without notifying the respondent, without providing the opportunity to get acquainted with the case materials, without the right to defense.
Therefore, being completely unaware of what was incriminated to the site, but by accepting the decision of the court, we are committing these actions.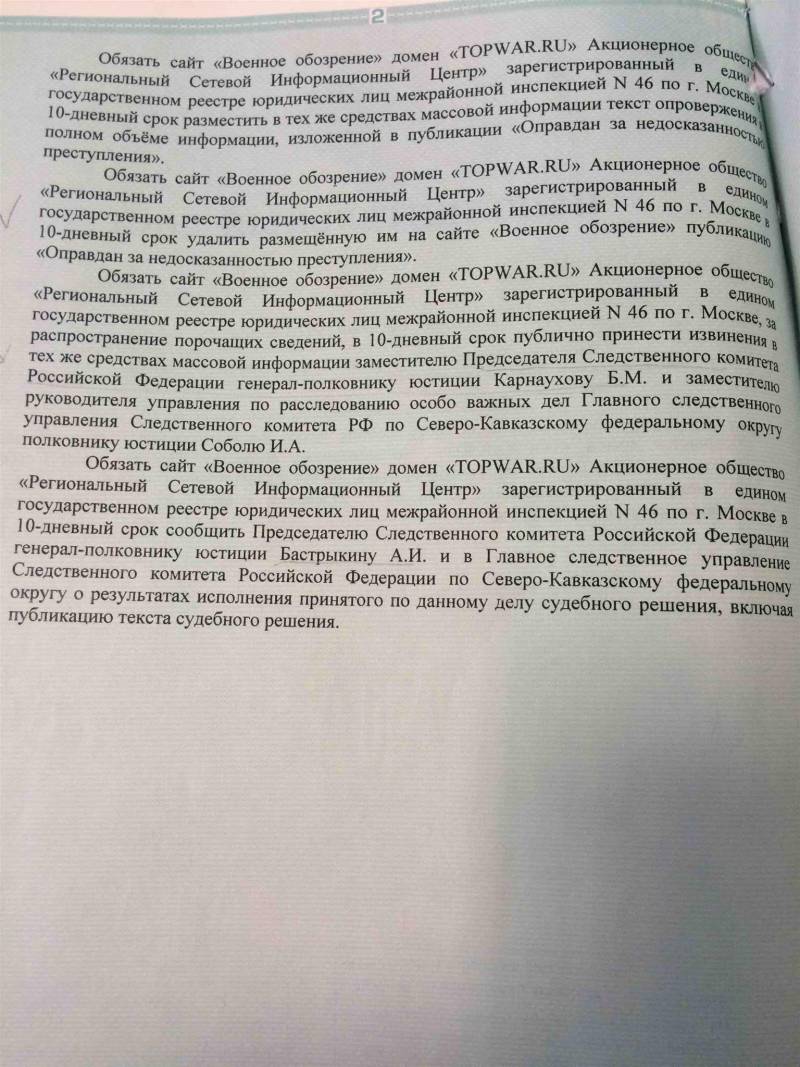 1. Unfortunately, according to the requirements of the first paragraph, we cannot place the refutation in full of the information set forth in the publication "Justified for Undue Crime", because this material is not available on the website, and we have not been provided with the certified screenshots confirming its placement. Not even the page address, just the title.
Accordingly, the
we refute everything
what was written in the material, the fact of the publication of which causes us to doubt.
2. Regarding the requirement to remove this material. See above: there is no evidence that the material was published at all.
3.
The "Military Review" website with great pleasure brings its apologies to Colonel-General of Justice B. M. Karnaukhov and Colonel of Justice Sobol I. A.
4.
We publish the text of the court decision in accordance with the requirements and are hereby brought to the notice of the Chairman of the Investigative Committee of the Russian Federation, Colonel-General A. I. Bastrykin and the UK Main Department for the North Caucasus District on the execution of the court decision and its publication.
There are no articles on the site, and it's not a fact that it was at all, but this is probably the case when there is no court.
But next time it would be nice to still comply with all the laws of the country, including the requirements of the judiciary. In any case, we have always stood and will stand on the side of the law.