The head of Roscosmos, Dmitry Rogozin, commented on the situation with the Soyuz accident. According to Rogozin, to clarify the causes of the accident on the Soyuz-FG carrier rocket by his personal decision, a state commission was formed. The head of Roscosmos notes that she has already begun work and is conducting a study of telemetry.
From the statement of Dmitry Rogozin:
Rescue services work from the first second of the accident. The emergency rescue system of the Soyuz-MS ship worked normally. Crew saved.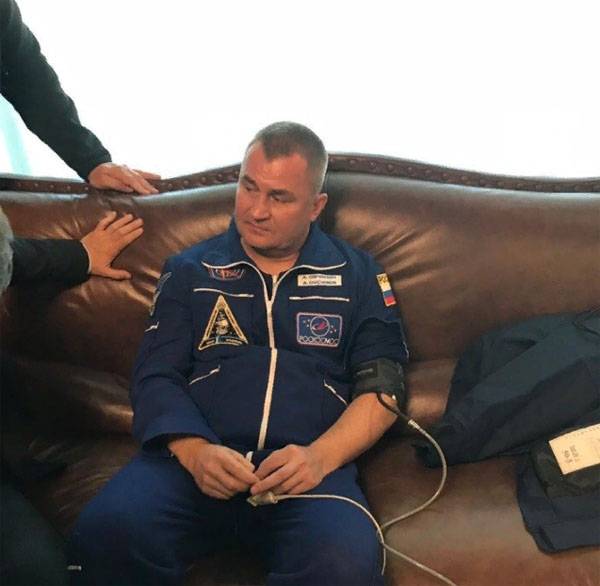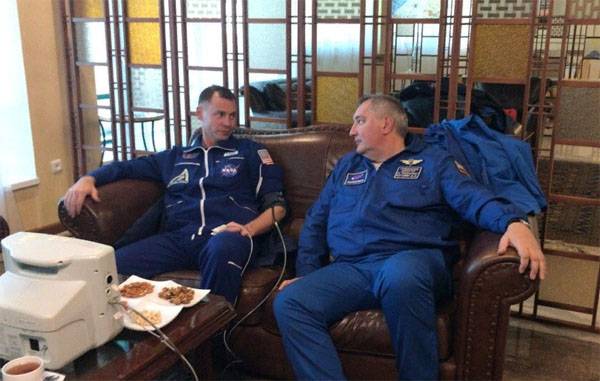 In response to this Twitter post, users burst into harsh criticism about the state of space industry has recently been brought to. Users are outraged by the fact that state commissions and investigation teams are becoming more and more, and the number of emergency situations is still not decreasing.
A few comments on the note of Rogozin (the author's text is given without changes):
We know your commissions. Israel is to blame for the fact that our plane was shot down by Syrians. The Americans themselves have drilled a hole in the Union, so that we spoil. And here who will be guilty? Martians probably.
It's time to get trampolines! Or is there again astronauts during the launch hole done?
The situation with the accident commented Deputy Chairman of the Russian government Yuri Borisov. According to him, the American side "should treat the situation with understanding."
Borisov, who answered a journalist's question about how the incident will affect the nature of relations with the United States in the space industry, cites
Interfax
:
Naturally, we will not hide the reasons, it is not customary in this situation. Of course, they must know, and we will bring to them all the necessary information that led to the accident. It's hard to comment on this. You know how many accidents and tragedies happened in
stories
American cosmonautics, and with us. This is a high-tech industry that is associated with risk, it's not for nothing that our cosmonauts always receive high rewards for flights. People risk their lives.
Meanwhile, NASA reported that the Russian cosmonaut and the American astronaut are currently in Kazakhstan's Dzhezkazgan.
From the report:
After a safe landing, they are in good condition.
Further, the NASA press service refers to Rogozin, who, as already noted, said that an investigation into the causes of the accident had begun.
Against this background, there is a discussion of how long the ISS crew's reserves will be enough. According to the latest information, there should be enough reserves for about 5-6 months.